Teams can be used to determine visibility of Apps and also for Read-Only and Full access to records.
When setting up users and teams first consider which groups of users will be using the site. For each group of users determine which Apps they should have available and which records in those Apps they should have access to. Then create teams for these groups of users.
Creating a Team
Click on the COG icon in the top right of the screen and access the Settings area.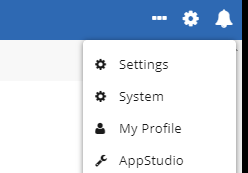 In the left pane menu click on the '+' icon next to Users and it will bring up the property sheet that you can define your new team in.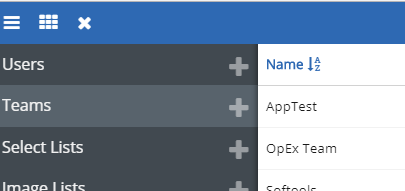 The team 'ID' will be populated automatically when the team is saved. Select an appropriate team name and use the tick in the top right hand corner to save the new team.

Note: When you create your first Team it will populate this Team with all the current users on the site.