A .csv file is a comma separated file. This is the Format that is used to export and import data into an App. It should contain Field IDs as the column headings in the first row of the file and can have the Softools [ID] as the first column heading if finding records to update.
This is an example of how the file should look: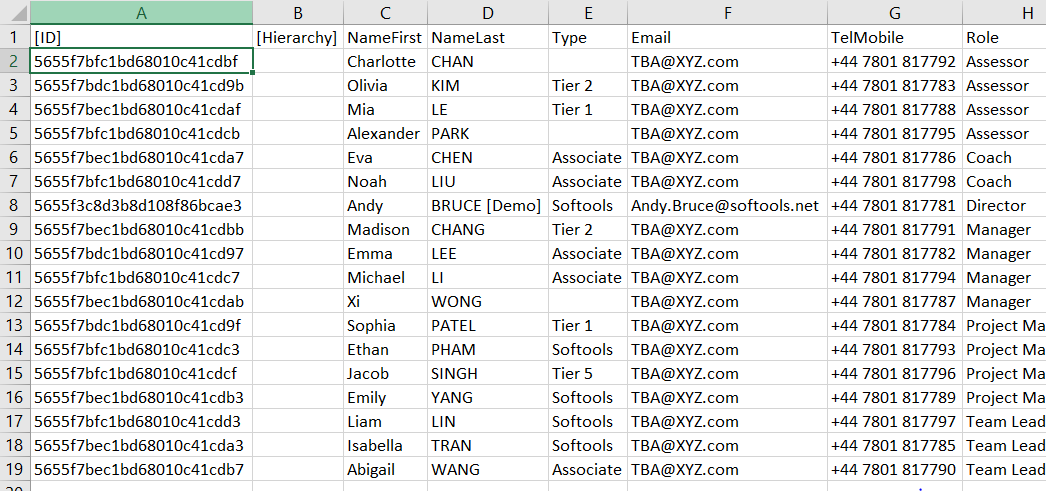 One issue that may arise is if your Operating System does not use a comma as it's List seperator. Then the file may look like this: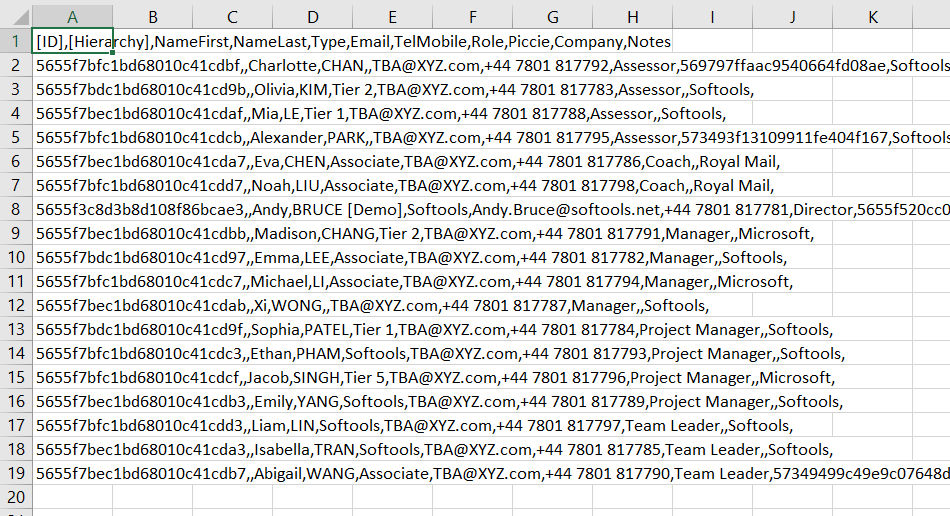 Depending on the language of the Operating System it may be that a comma has not been set as a the List separator. This can be resolved by updating this option on your machine.
In Windows open the Control Panel and selection the Region Settings.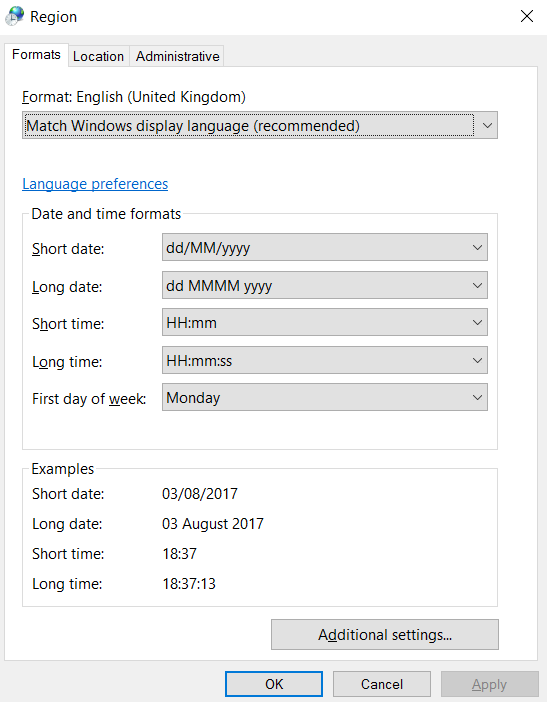 Then click on Additional settings... In this screen on the numbers Tab set the List Separator to be a comma.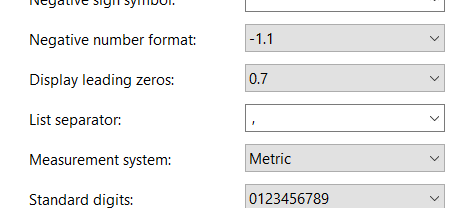 Similar steps will resolve the issue for other Operating Systems.
Note: This is a system setting on your machine. Please check that this does not impact any other software that you use on a regular basis.
An alternative recommended by Microsoft can be found in the following article
https://answers.microsoft.com/en-us/msoffice/forum/all/power-query-how-to-import-a-csv-file-that-does-not/e19fe942-80ad-4ac1-a164-061e7cac9486