This article will take you through some of the customisation options available to give the site a personalised feel. This allows you to brand the platform to match the organisation by adding a company logo to the login screen and
Accessing Site Settings
To access Site Settings first select Settings from the COGS Menu and then select the Site Settings folder in the left pane menu.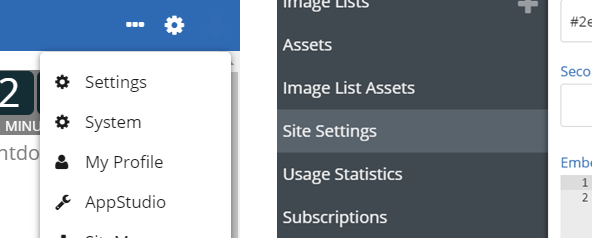 Setting the Site Login Image
The Site Login image will be the first image that End Users will see when they access the Site. It appears above the login information and is commonly a company logo. In our example below we have set our login image to be the Softools logo with the tag line SMART APPS > SMART BUSINESS.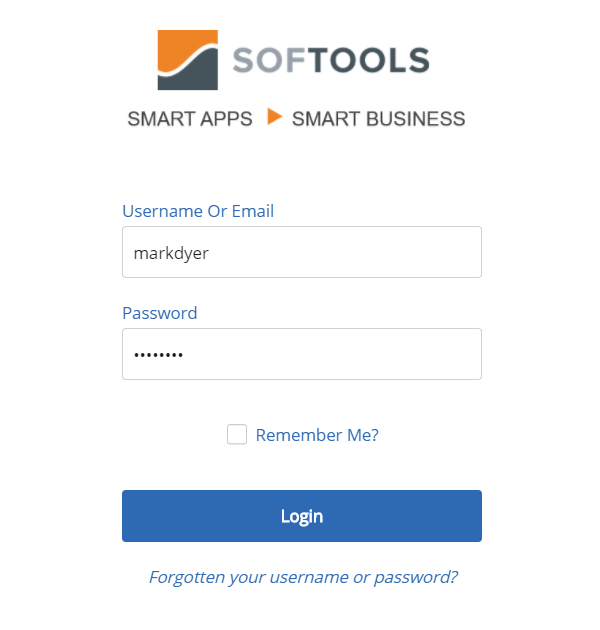 To set the image click on the the 'Site Image' section in Site Settings and it will present you with two options for setting the image.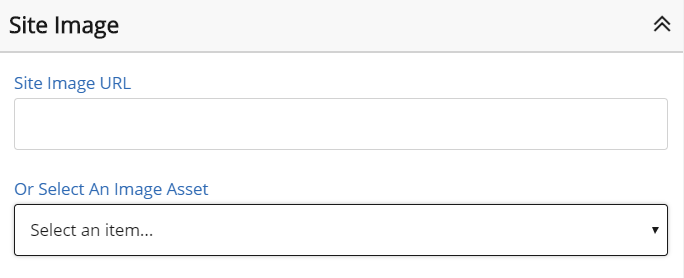 Site Image URL: If you have an image stored online that gets updated with the latest version of the image that you would like to appear on the login screen then you can enter this into the Site Image URL. The advantage of using this method is that you can store the image in one place and then reference this in multiple locations. Whenever you need to update the image you will only need to do it in one place.
Select an Image Asset: This method allows you to upload an the image to be stored on the Site and then reference the image here so that it will display on the login screen. The selection list here will contain all the Image Assets that have been uploaded to the site. To add a new Image Asset see our article here on Assets.
After setting the Site Image, click on the tick icon at the top right corner of the screen to confirm your selection.
Setting the Site Theme Colours
In the 'Basic Settings' section you can choose two colours to make up the Site colour scheme. The colours need to be entered in the format of Hex Colour Code. This is a # and then 3 or 6 digits between 0 and f to set the colour. e.g. Black #000, Blue-#2e69b3, Green-#228b22, White-#fff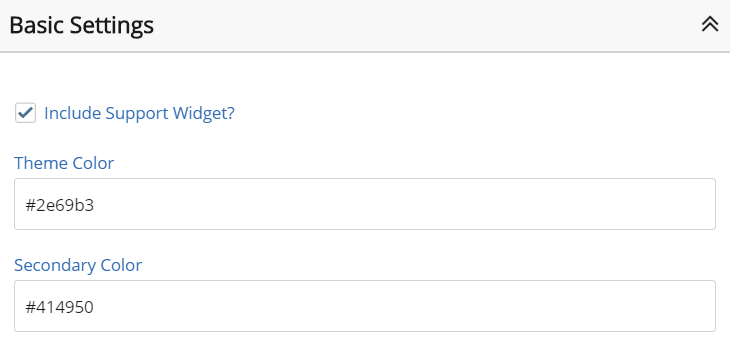 Theme Colour: The Theme Colour will be the colour of the Header Bar at the top of the screen. It will also set the colour of Field Labels and the colour of certain Field types such as the Harvey Ball multi-state Field.

Secondary Colour: The Secondary Colour is the background colour of the Launchpad and also the colour of the left pane menus. We advise using a grey colour here as bright secondary colours can clash with the Theme Colour.

After choosing the Site Theme Colours, click on the tick icon in the top right corner of the screen to save your selection.