There are two ways to access your export files:
1. A user should receive a notification confirming that an export file is available for download. Click on the notification and the file should upload automatically.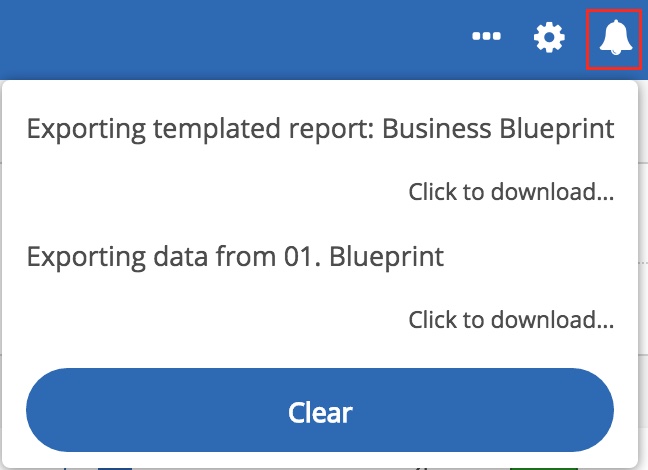 2. Click on the "cogs" in a report level and go to Settings. Click on Export Summaries and then on the icon below the column download.