You may have a need for an App that is not currently a tool on your site.
To make a request for a new App, click on the Cogs menu and Select 'Request an App'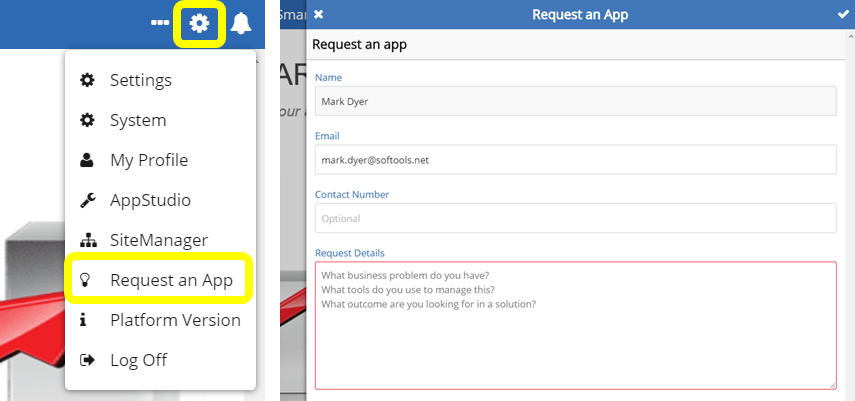 This will open an application request form where you can outline the Business Problem and then provide information on hat the Application will need to include. Then click on the tick icon at the top right to confirm and send your App Request.
We have a variety of Apps available covering Supply Chain, Operation Excellence, Innovation, Audits and more.
Visit our Website to see our full Apps Catalogue, or contact sales@softools.net and we will be able to provide you with access to our Azuuza demo site to see the Apps in