Finding Your Applications
To access your apps, click on the 3x3 square icon in the top left of the screen to open the Launchpad. This icon is always available for easy navigation between apps.
Once in the Launchpad, view all apps on the site.
Use the search bar at the top to filter apps by the text in the App Title.
Alternatively, use the Filter option in the top right to display apps from selected categories.
Click on the desired app to start using it.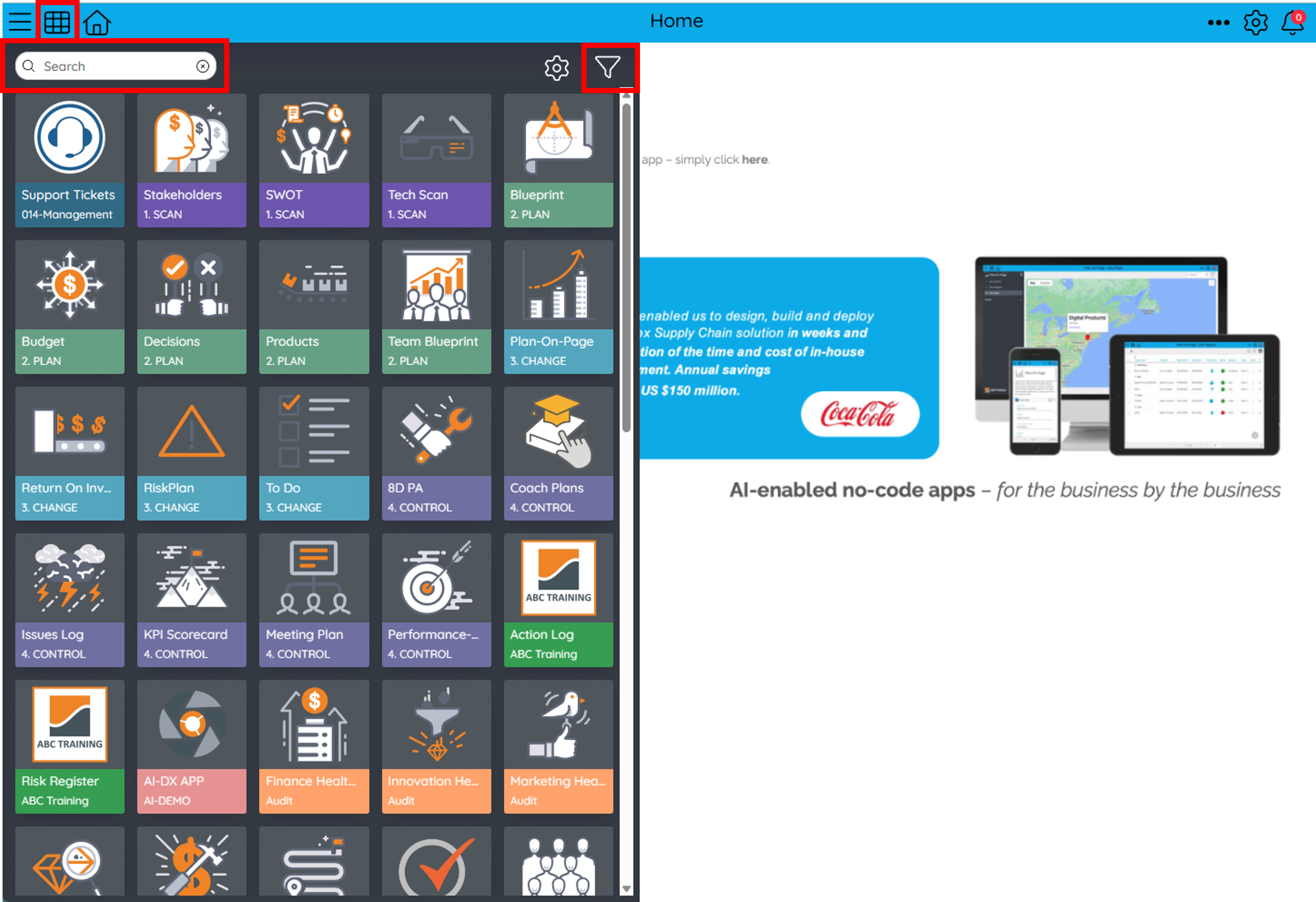 When You Can't Find an App in the LaunchPad
App visibility may be restricted to certain users or teams.
If your needed app isn't visible, contact your system administrator for access.
Remember, changing teams requires logging out and back in to update your team membership, affecting visible apps.
For more on app security, click here.
Editing Issues in App Studio
Editing rights in App Studio are limited to certain users or teams.
If you can't see the app in your AppStudio LaunchPad, contact your system administrator.
Note that apps are only editable by the creator until access is updated in the Publish folder.
Learn more about Publishing an App.