Every record on the Softools platform has a detailed audit log, also known as a history or activity stream. This log provides vital information such as creation, last edit time, and the users involved in edits. It is an essential feature for tracking changes and ensuring accountability within your records.
Note: This record history is stored for a maximum of 12 months
Accessing Record History
To view a record's history, follow these steps:
Open the Record: Navigate to and select the record you wish to review.
Access History: Click on the ellipsis '...' in the top right corner of the record screen.
View History: Select 'History' from the dropdown menu to open the pane showing the complete trail of the record's changes.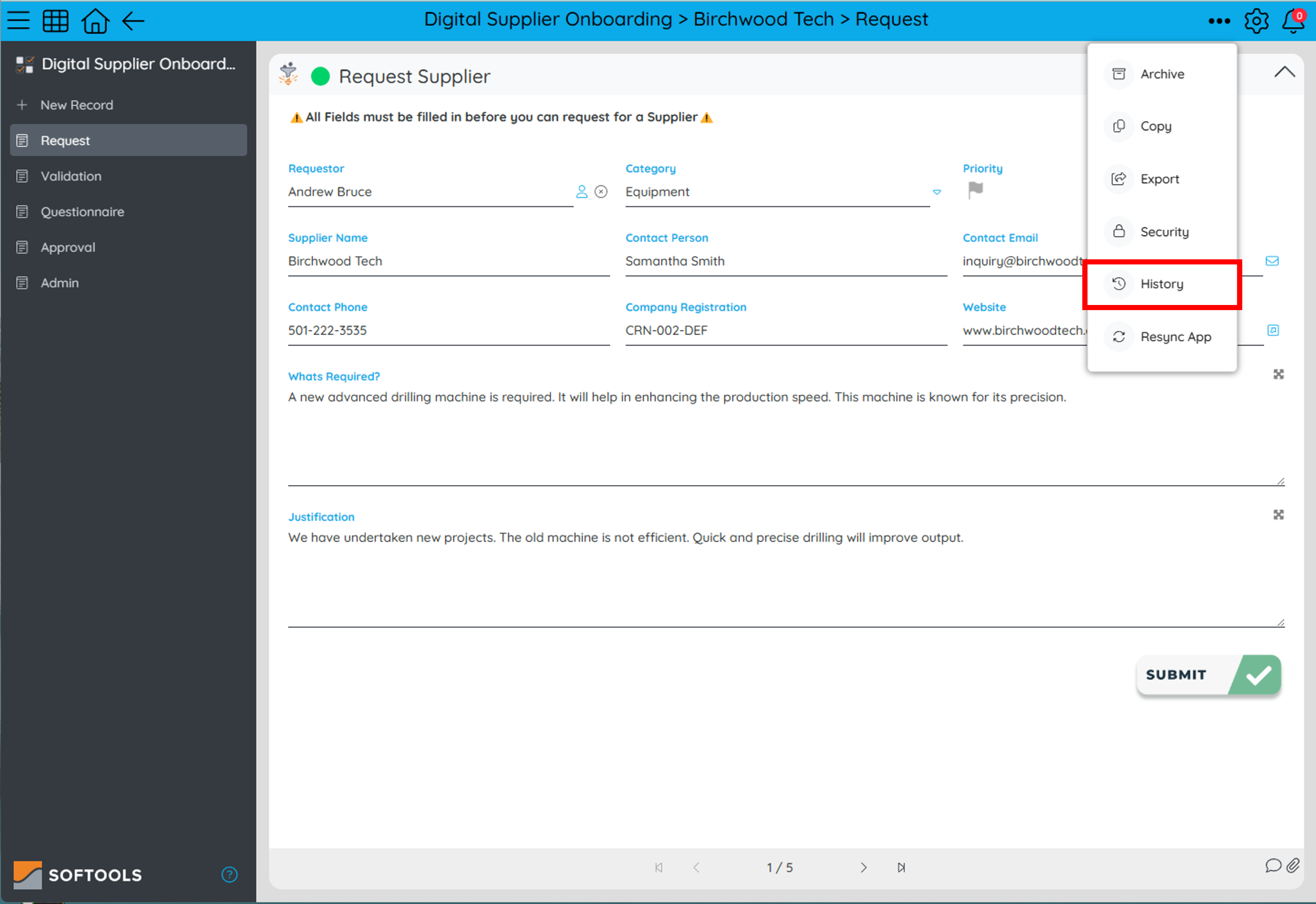 Understanding Record History
The history pane displays a chronological list of all the actions taken on the record. It includes:
Creation and Modification Details: See when the record was created, when it was last modified, and who made these changes.
Activity Log: Review the specific changes made to the record, including the before and after values of each field that was updated.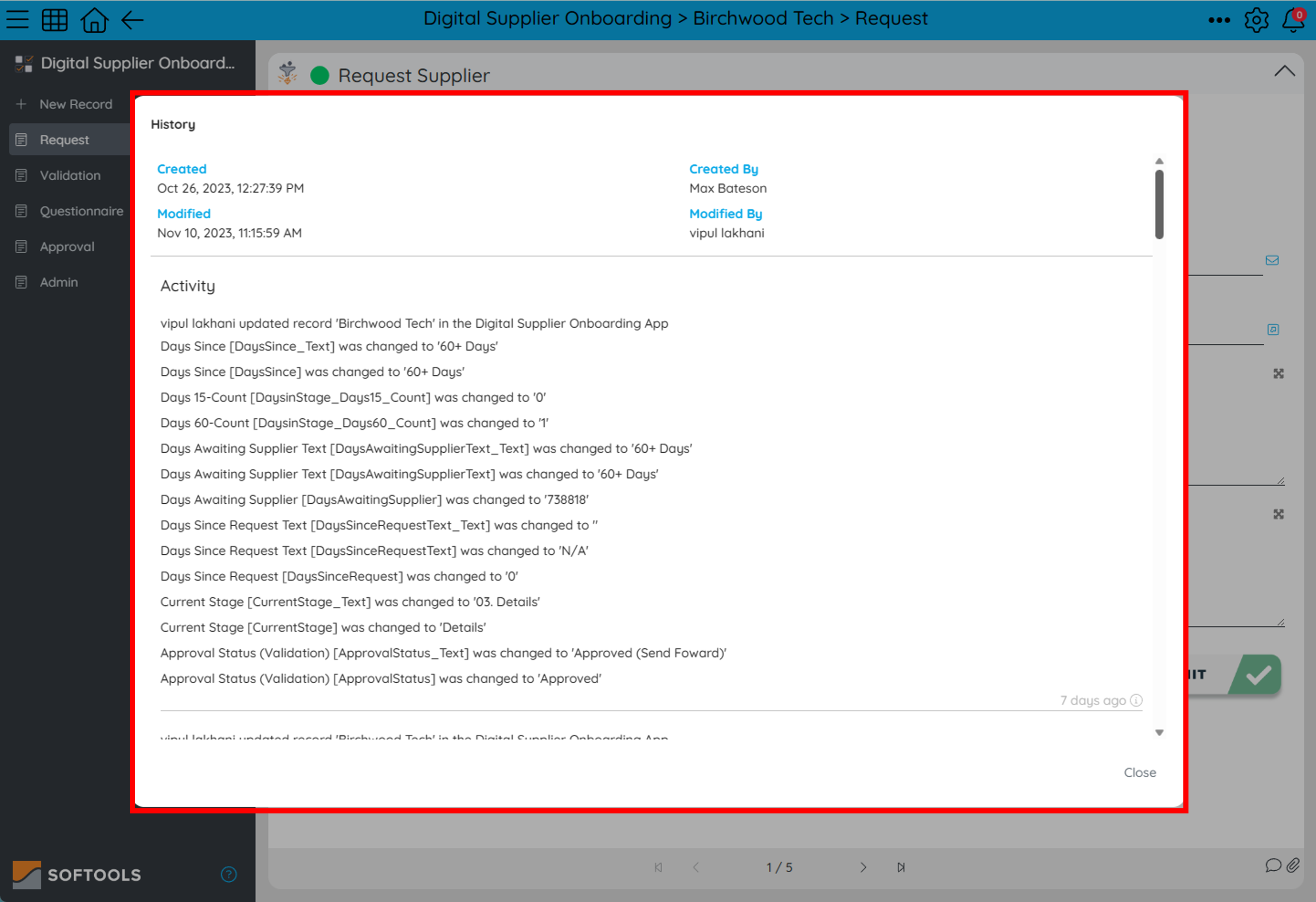 Note: Ensure your User Profile has the correct permissions to access this feature. If it is not available, please contact your system administrator.
Using Record History Effectively
The record history is not only a tool to confirm that updates have been made but can also be used to track emails sent from the system, ensuring that ownership of actions is transparent.
Tips for Efficient Use
Accurate Time Stamps: For a more precise time of when changes were made, click on the time indicated next to each activity entry.
Filtering Changes: Use the browser's search function (Ctrl + F) to quickly find specific entries or changes within the history pane.
For more ways to better use record history please see this community post here.
The record history function is a powerful tool for maintaining transparency and accountability within your Softools records. By following the steps outlined above, you can easily access a detailed log of all activities associated with a record.
Should you encounter any difficulties or have questions regarding record history, do not hesitate to reach out to our support team for assistance.