If you are looking for specific data, Softools' platform has a couple of built-in tools to make this process easier:
Quick Filters: With almost boundless custom combinations, Quick filters are the best way to efficiently sort your data. - See more on Quick Filters here.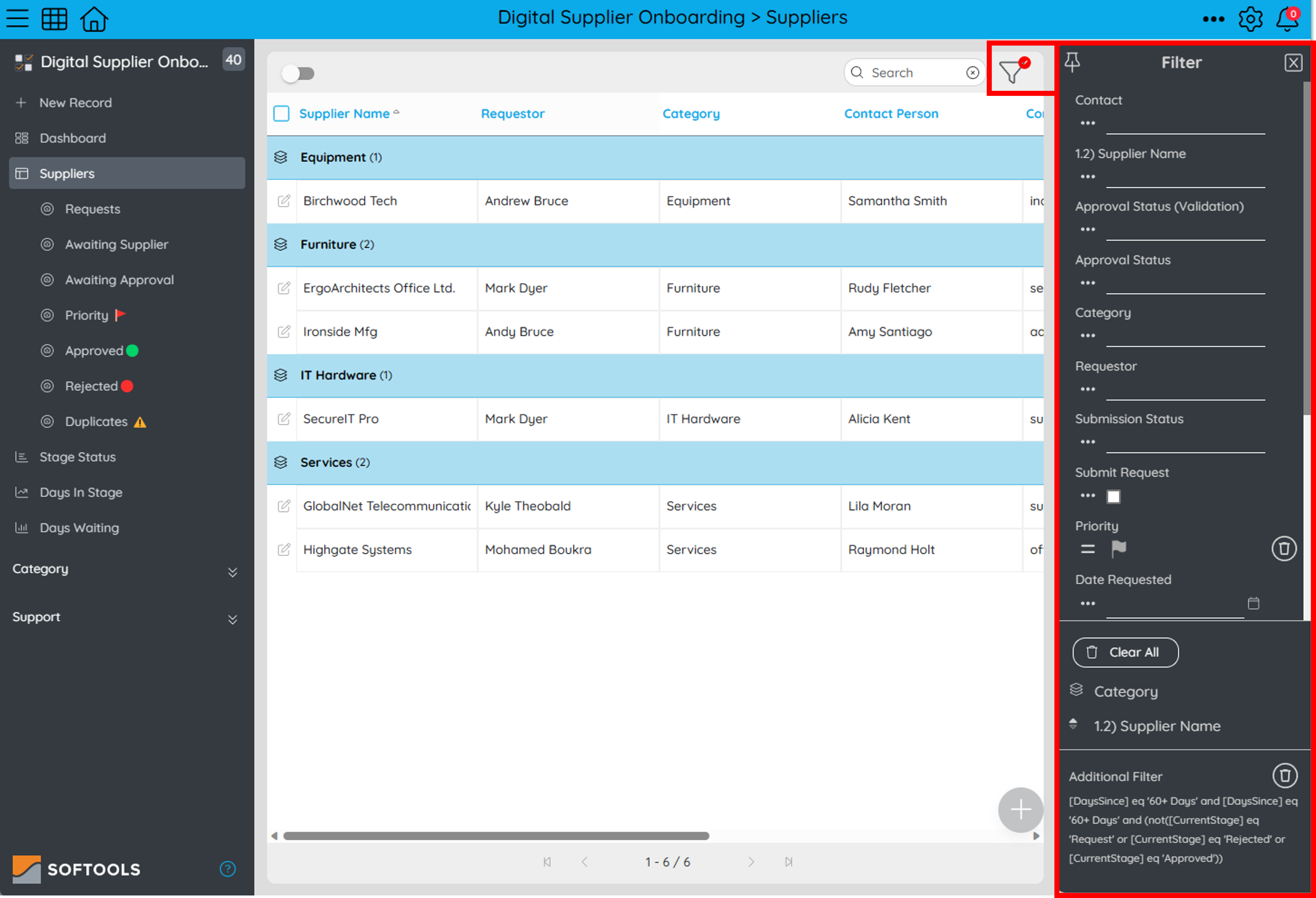 Quick Search: This allows you to swiftly search for records containing the phrase or key words you enter in the search bar at the top right of a List Report in a list report. - See more on Quick Search here.