Default Homepages allow Users to have a more tailored experience, relevant to their role. The default Site Homepage naturally, will be navigated to every time the User logs in.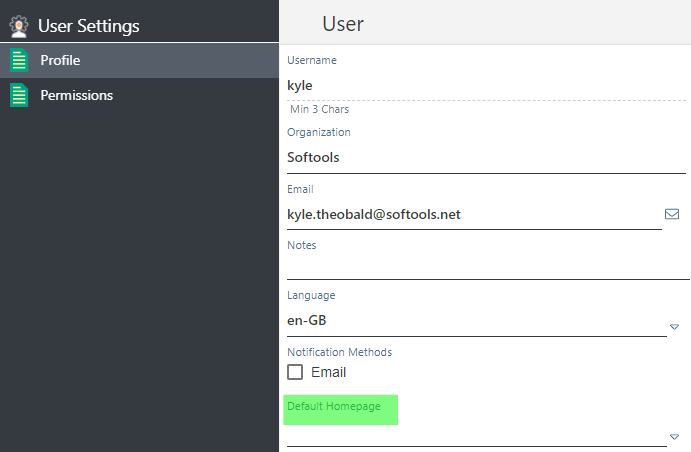 Configuration
There are two ways to set up a Default Homepage:
From within the Site Settings area via the User Settings App

by selecting the 'Default Homepage' property.

Or via .csv import. To do this set the 'DefaultHomepage' property on the import file as the desired Homepage ID.
Note: A user can then choose to update their default homepage by changing the value for 'Default Homepage' in their user profile if desired.