In Hours and 10 Steps Build an App with Softools'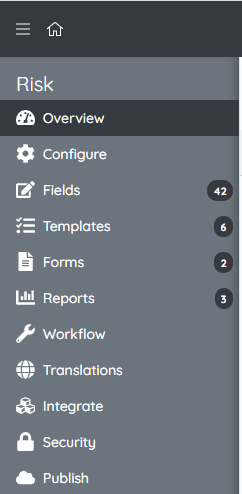 1. CONFIGURE - Learn More
Use the Configure area to set up the basic reference information about the app and to specify logos.
2. FIELDS - Learn More
With over 30 DIFFERENT TYPES, Fields are the individual Data entry points within an App. They form the basis of all data and Reporting.
3. TEMPLATES - Learn More
Templates are the means for laying out Fields in a structured way on the screen or device. They incorporate Headings, Custom Icons and integrated Help Text. Use the Basic Template Builder's quick drag-and-drop ZERO CODE system to form Custom Templates in a simple grid like format.
4. FORMS - Learn More
Forms layout Templates to create the 'page', often reflecting the stages or phases of the process being followed. Each Form contains one or more Template. Again utilise ZERO CODE drag and drop functionality to create the order.
5. REPORTS - Learn More
Reports provide a fantastic way to Visualize and Analyse Data, with OVER 20 TYPES, Charts, Dashboards, Tables, Matrices and Lists can be configured with ZERO CODE.
6. WORKFLOW - Learn More
Use Workflows to carry out AUTOMATED FUNCTIONS, reducing the likelihood of human error and saving time spent on administrative tasks.
7. TRANSLATIONS - Learn More
Softools' platform allows you to TRANSLATE YOUR SITE into 15 of the MOST USED LANGUAGES GLOBALLY.
8. INTEGRATE - Learn More
Multiple 'Child Apps' can be configured under one 'Parent App', this enables the management of complex processes by integrating many levels of functionality in one place.
9. SECURITY - Learn More
Completely customisable, Security puts the power in your hands. Choose which Users get to see, access and alter any of the data on your Site.
10. PUBLISH - Learn More
The final step... Publish the App to your Site and empower its Users with your creation!