Adding an Icon
To add or change an icon you first must be in the 'Configure' section and scroll down to the 'Icon' Template. With this template it allows two different ways of setting up an App's icon being Choose Icon and Upload New. Choose Icon should be use if you would like to select an icon which has been saved or has been previously used. Upload New should be used if you would like to select a new icon.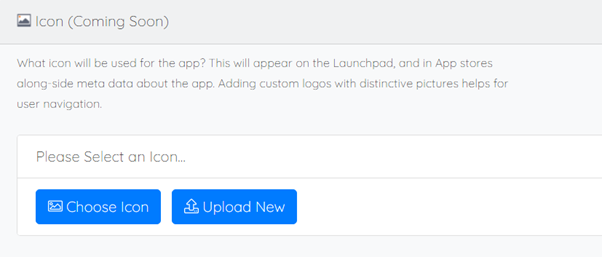 Choose Icon
If you select Choose Icon it will show a pop-up menu with the icons saved onto the site as a grid layout. To select onto the icon simply click onto and click 'Ok'. Alternatively, if you would like to select an icon from it's Filename it is best to use the list Layout thats seen in the top left, this is particular useful if there are a lot of icons on the site, Quick Search can be used to quickly identify an icon in a long list.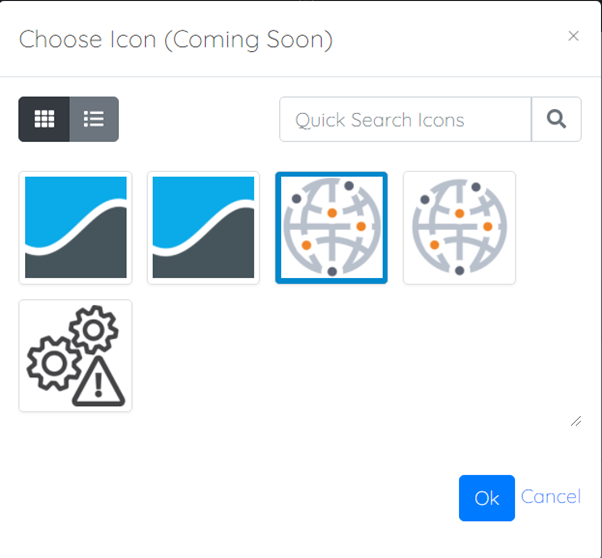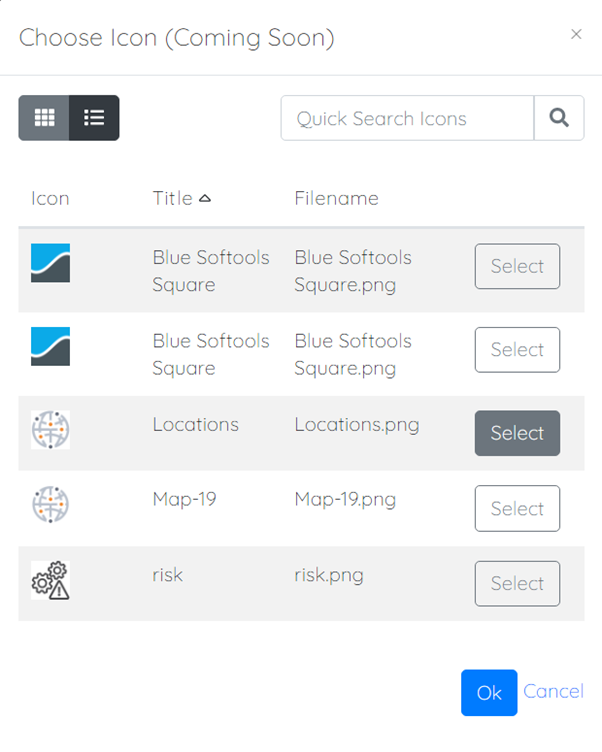 Make sure to click the 'Save' button when making any changes in order for them to be added to the next app version. Once you have made all the changes you need to an application you are then ready to publish it to workspace.

Upload New
If you clicked onto the Upload New button it will show a pop-up menu which allows you to select the Icon file.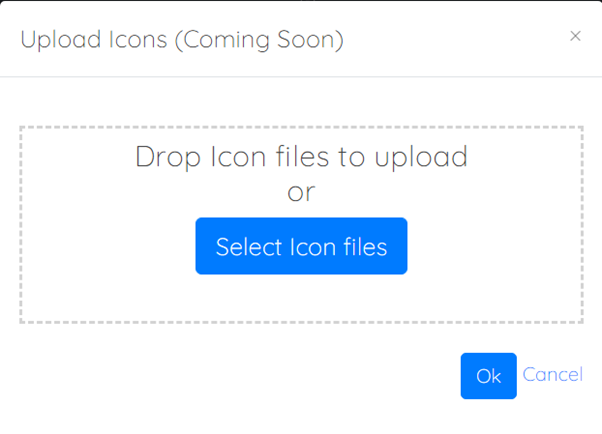 By clicking onto the Select Icon button it will bring you onto the File Explorer where you can find the icon which you want to use. The Icon will now be added to the pop-up menu with its information about its size and dimensions.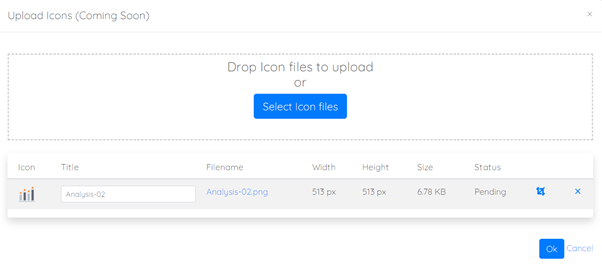 However, you may encounter a problem with selecting the icon which would show a warning symbol in the Icon column. There are two main reasons for this being the dimensions and the size limit. The icon which you choose to use must be a square image where Width equals Height and this can be solved by cropping the image which can also be used to reduce the file size.

This will then show another pop-up menu which allows you to crop the image through a blue square. Once you return to the previous menu the dimensions should now be identical and the warning symbol should now be replaced with the icon you chose which you then you should now select Ok.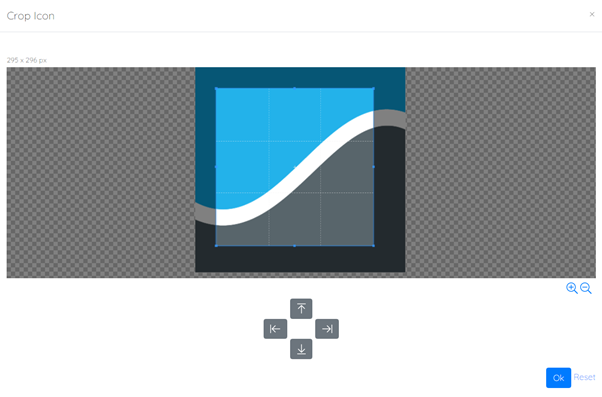 If the save has been successful, the Status column should show a green bar with 100% progress indicated the save is completed and you can now click on Ok then onto Save in the Footer.