Softools' platform offers 20 different types of Charts and Reports with 5 of them showcased in RiskPlan. Use these clear, filterable and navigational Reports to improve understanding of your organisations Risk profile. Additionally, export in a few clicks to share them, and knowledge gains can be spread company-wide with ease.
Common Report Features:
Click Through - Initially look at the overall organisational level, then have the ability to drill down into a few or even singular Risks, directly from Reports allowing for a seamless transition between wider Risk analysis and specific management.
Filterable - Be presented with exactly the segment(s) of Risk data you require by using Softools' custom Filter Builder. More Info
Exportable - Use Softools' Export function to instantly make Reports into a shareable PDF or Word doc. More Info
Hover-over - Certain areas when passed over by the moue offer extra information on the Risk data displayed within the Report.

^Risk Register - Table Report^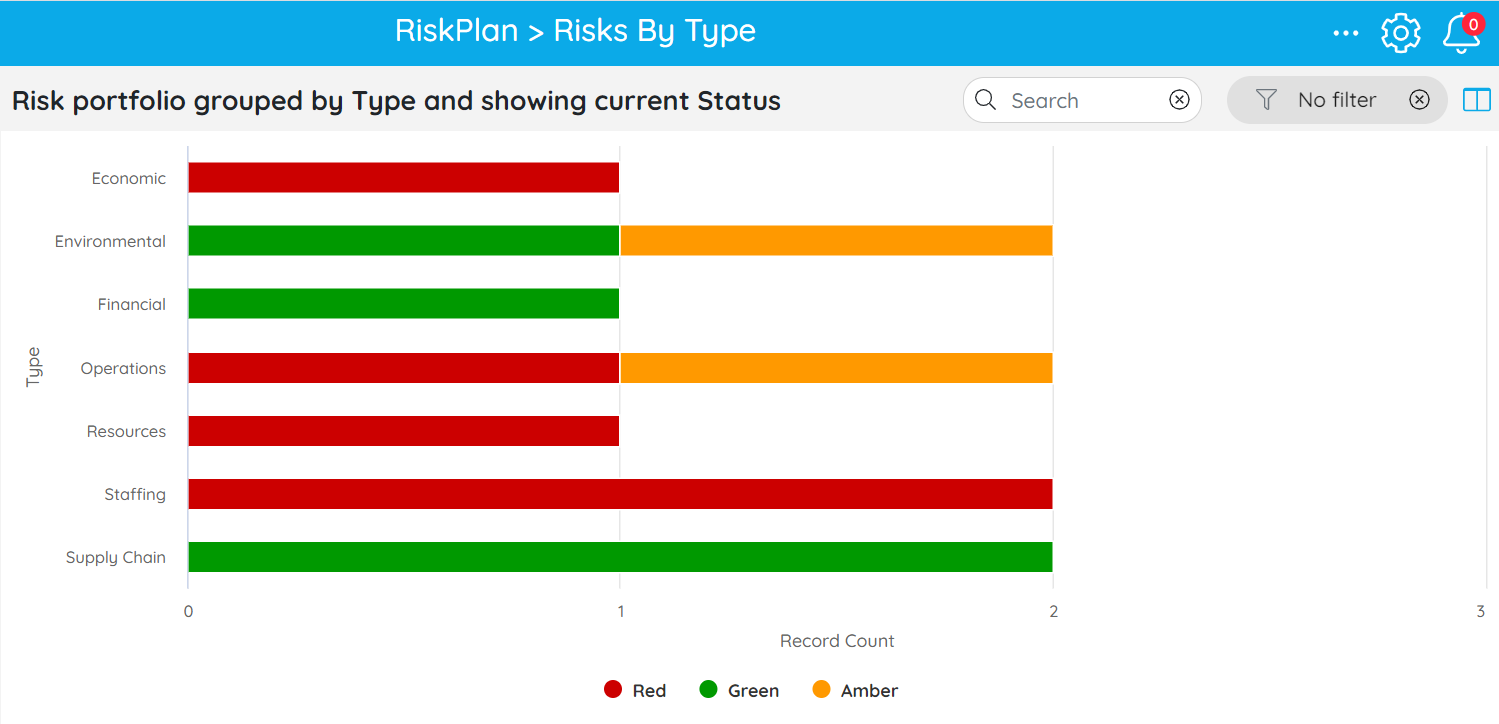 ^Risks By Type - Bar Chart^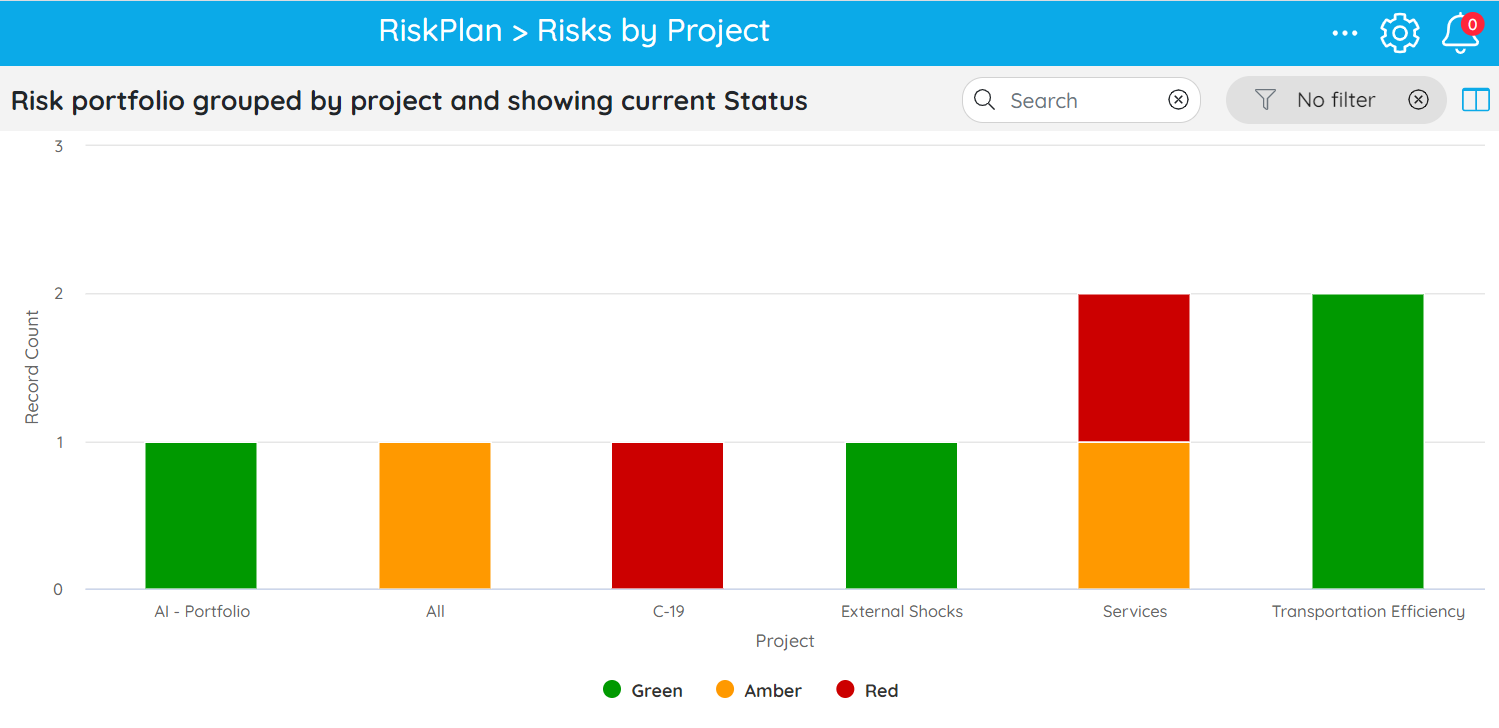 ^Risks By Project - Column Chart^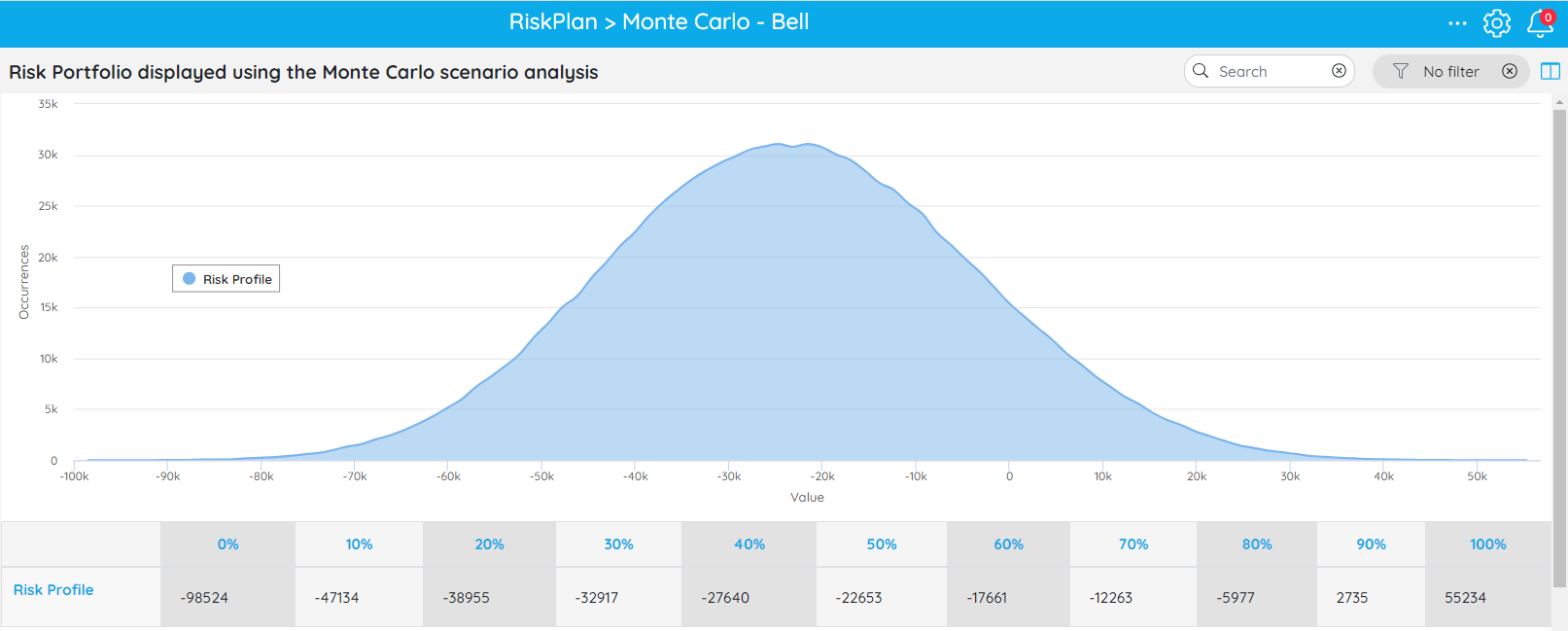 ^RiskPlan Monte Carlo Bell - Monte Carlo Chart^

^RiskPlan Heat Map - Matrix Chart^