When generating reports, organizing your data can mean the difference between drawing insightful conclusions and being overwhelmed by raw information. The options to sort and group records by specific fields can streamline your analysis process and allow you to pinpoint the information you need quickly.
Note: Only up to 35 fields can have sort/group enabled.
Utilizing Sort and Group Effectively.
Grouping by Fields:
Purpose: Grouping allows you to cluster records together based on common characteristics or values. This is particularly useful when you want to categorize data into segments for easier analysis.

Applications:

Subtypes: If you have records that fall under different categories, such as "Product Types" or "Service Categories", grouping by these subtypes can provide a bird's-eye view of each category's performance.
Geographic Regions: For businesses operating in multiple locations, grouping records by regions or cities can provide location-specific insights.
Sorting by Fields:
Purpose: Sorting helps order your records based on a field's value, either in ascending or descending order. This aids in quickly identifying patterns or outliers.

Applications:

By Date: Sorting records chronologically can help track the evolution of metrics over time. For instance, you can track monthly sales or daily website visits.
Numerical Values: You can rank records based on figures such as sales numbers, customer ratings, or inventory counts.
Alphabetical Order: Sorting by names or titles provides a systematic view, which can be useful for lists like customer directories or product catalogs.
Tips for Effective Sorting and Grouping:
Be Selective: Too much grouping or sorting can clutter your report. Decide on the primary criteria that will add the most value to your analysis.
Combine Sorting and Grouping: Start by grouping records by a specific category and then sort each group based on another criterion. For example, group by "Product Type" and then sort each product group by "Sales Amount".
Regularly Update Criteria: As your business grows and changes, the fields you deem most important might evolve. Regularly revisit and adjust your sorting and grouping criteria to reflect current business priorities.
By harnessing the full potential of the sort and group options, you can transform your reports into powerful tools for decision-making and strategic planning.
Adding Sortable and Groupable Fields
To add your sorting and grouping fields you will need to navigate to the filterers section highlighted below in the folders panel. You will then need to open the sorting & grouping template and select the add the sort/group field option.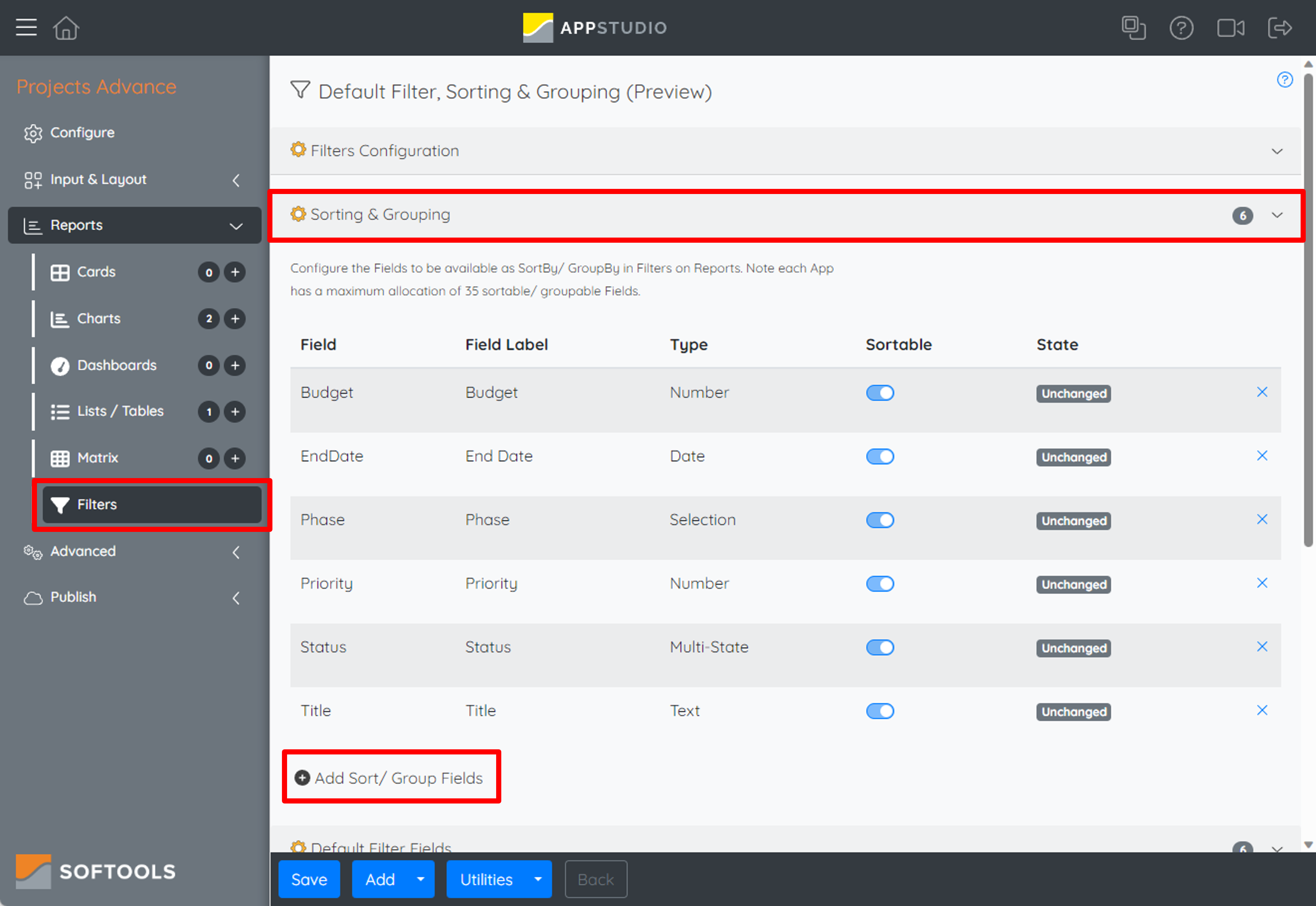 This will bring up a list of all fields you can add to your sort-by and group-by list.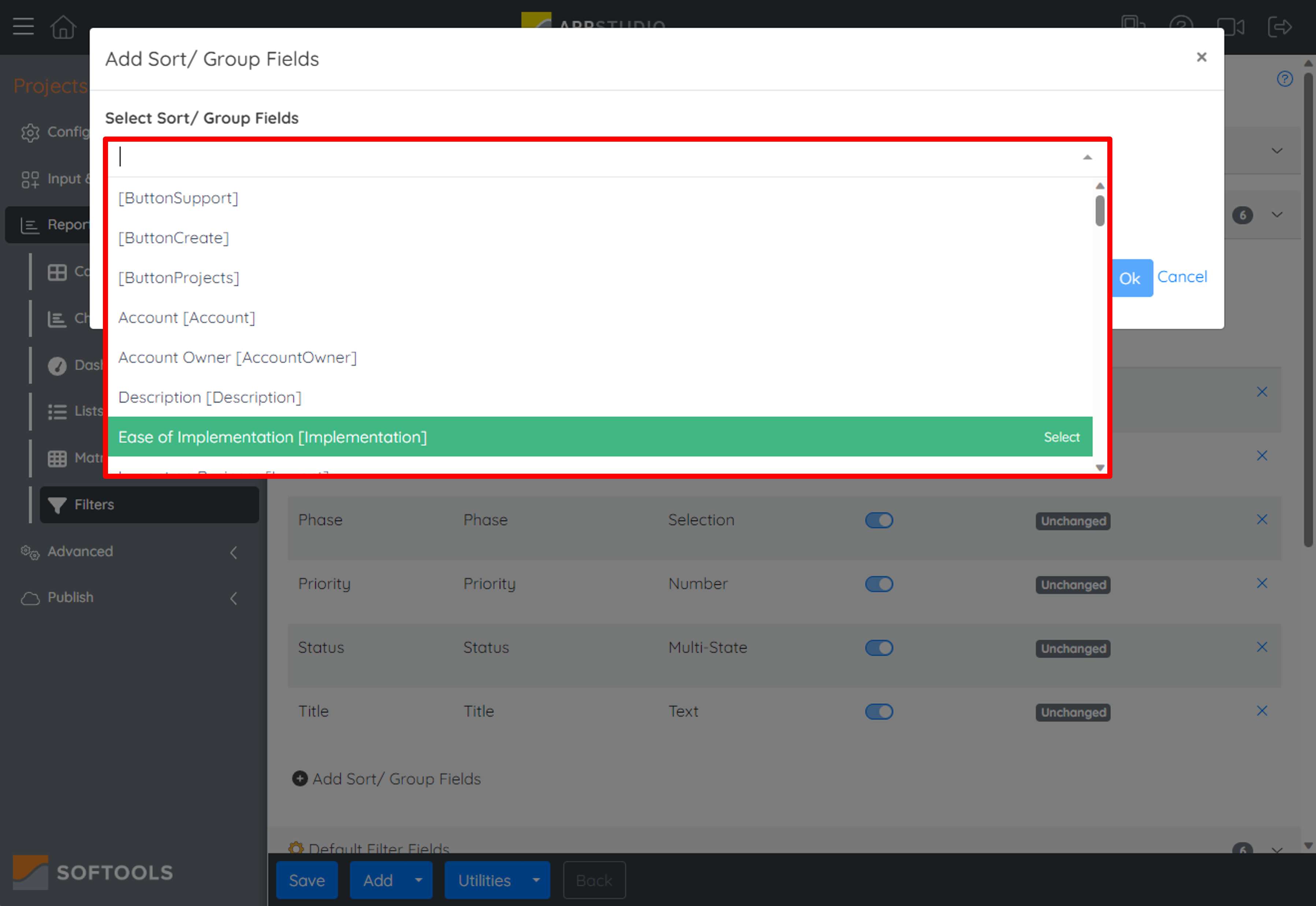 Once you have added all your desired fields you can then save and start to apply them.
Where to Use
The next step would be to add these to the appropriate reports, for an example of where to use this please click here.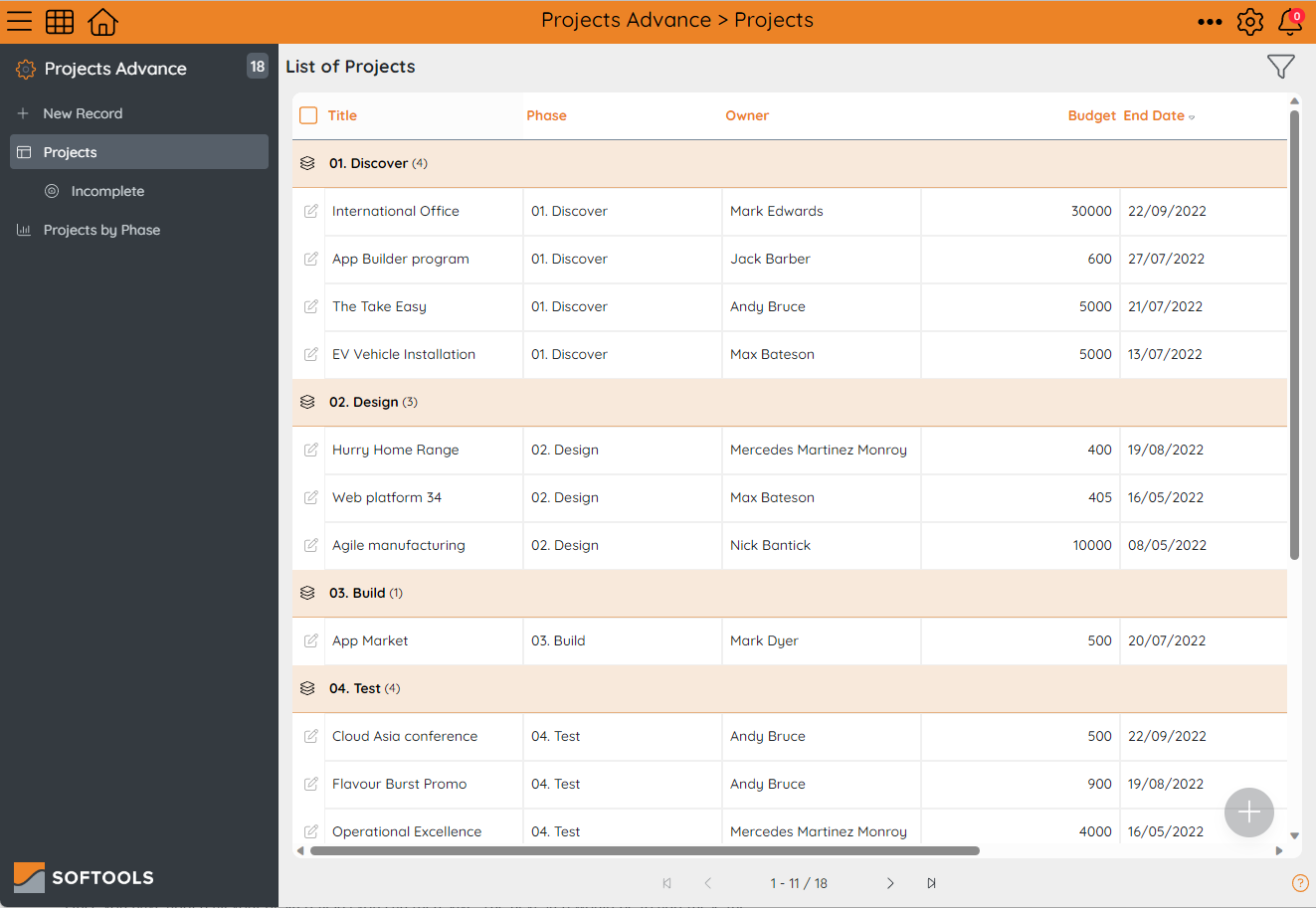 These fields are also what decide what fields will appear in the quick filters menu in your workspace reports, for an example of where to use this please click here.