In-Line edit is an efficient feature which allows users to update data in multiple records without having to open them. It enables users to edit data in a record by entering/changing values directly into a list Report. The user needs to simply click on the list report they want to edit then click on the inline edit switch which is located on the left-hand side of the page, just above the first column and it will look like a Slider.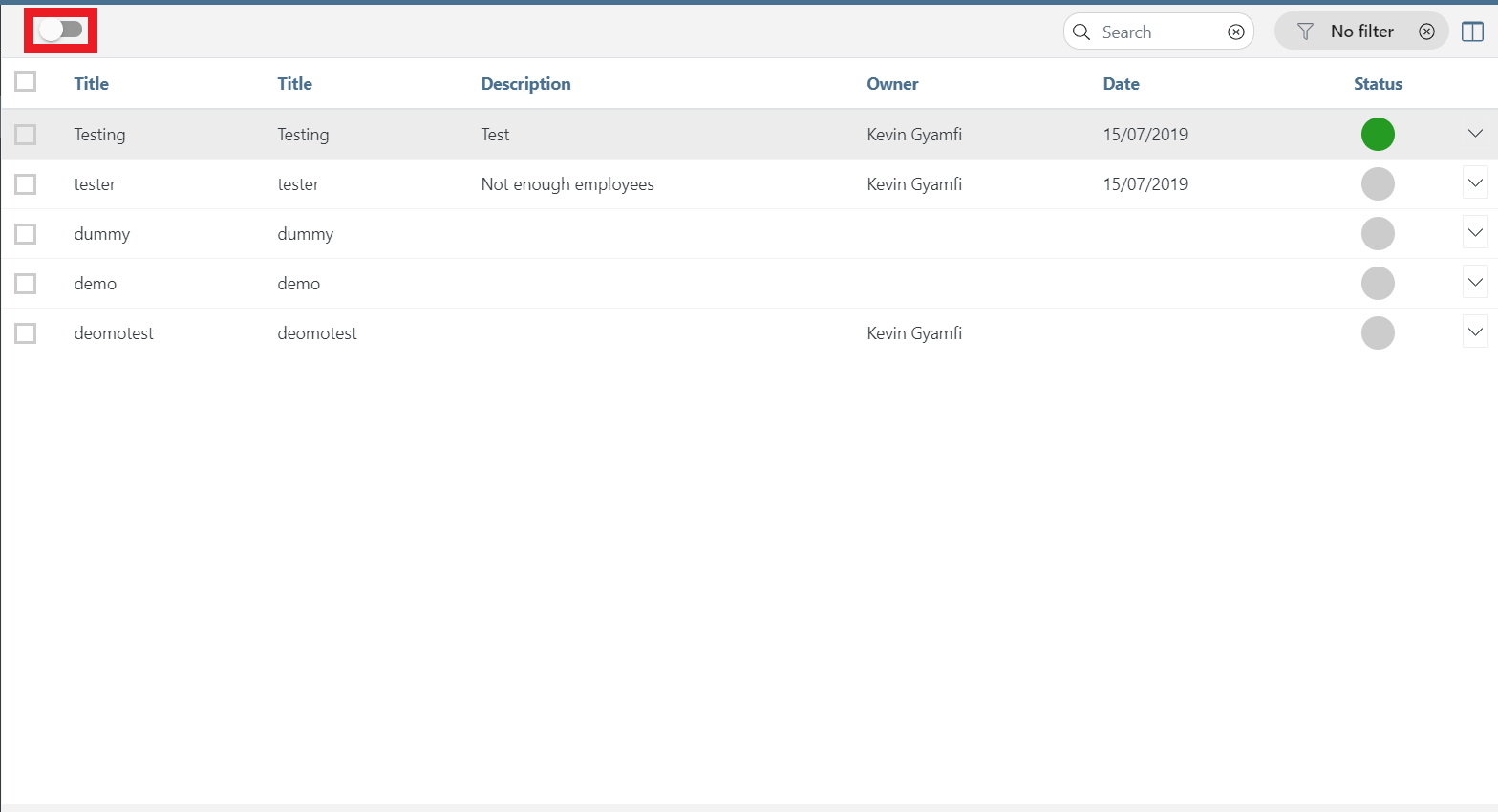 Including details fields gives the user more options to enter data into when in the inline edit mode as they may not be able to fit all the fields they want as columns. To enter the details fields you need to select the chevron on the right end of the record.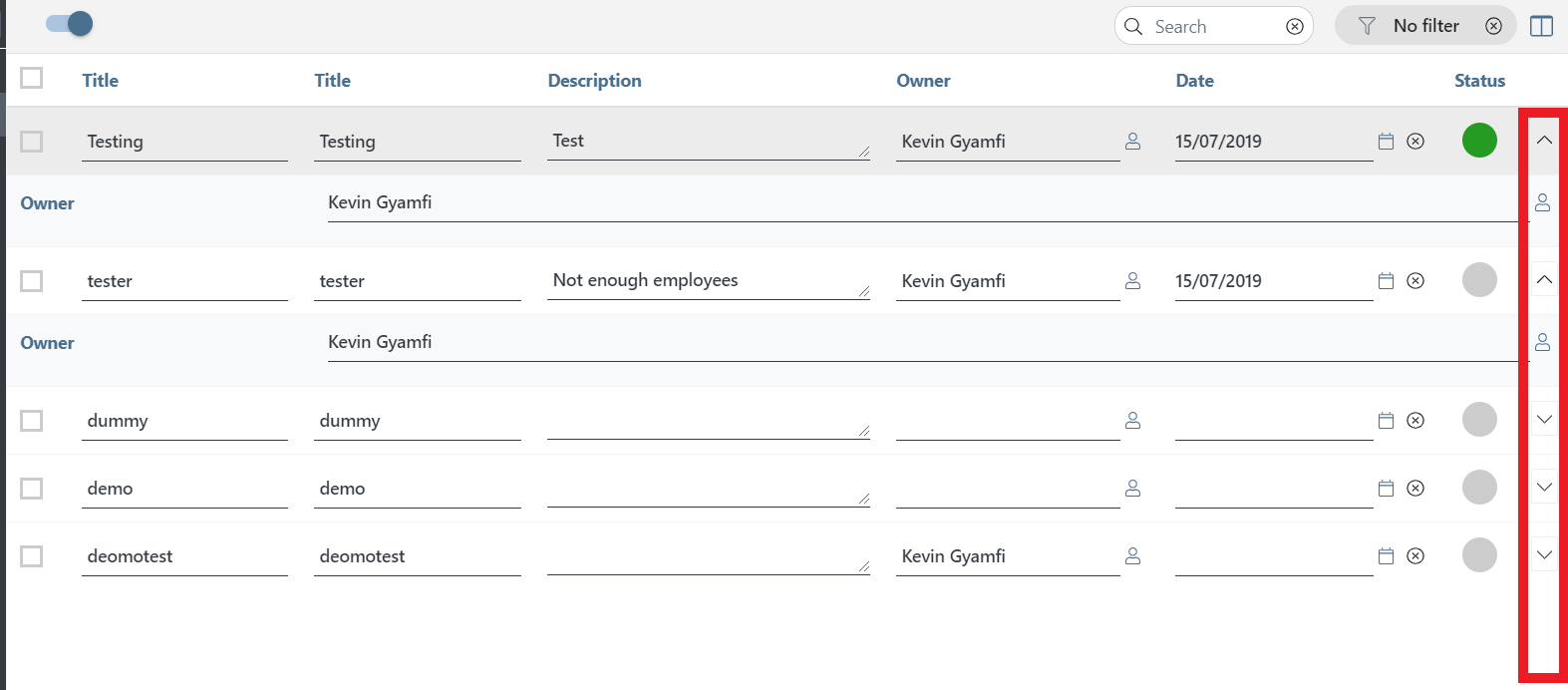 The In-Line Edit function respects existing security settings that have been set on Records, this means that users will only be able to use this feature to update data in records if they have full access to that record. Read-only fields and fields that only obtain value via expressions will appear greyed out, this is an indication that the viewer of the reports can not edit those fields.
The In-Line Edit function also has the auto-save feature enabled, therefore clicking off a field automatically saves changes made on that field. Editing with In-Line edit also runs expressions and workflow on the record.
Note: Some Field types are not available for in line edit. Image Fields cannot be updated in this view and LongText Fields can only be updated if they appear in the Details area under the chevron.
Tips: If the report is used for the purpose of quick editing then ordering the columns by the order they will need to be entered by will help guide the user to filling in the fields correctly. The In-Line feature is also useful when using a mobile device for quick changes on the fly.