You can use the Import Summaries area to track the progress of your imports. It will record the number of records that have been added, updated and also any errors that have prevented the row from being processed. This area will also allow you to cancel a running Import and will store a copy of the Import file should you need it for future reference.
Viewing Import Progress & History
To access the Import Summaries, you first need to be in your Site Settings Area where you can then use the 'Import Summaries' App.

In order to access this area, when on your site simply click on the Launchpad, followed by then clicking on the Cog. After doing this you, depending on your User Permissions you will be presented with what is displayed below: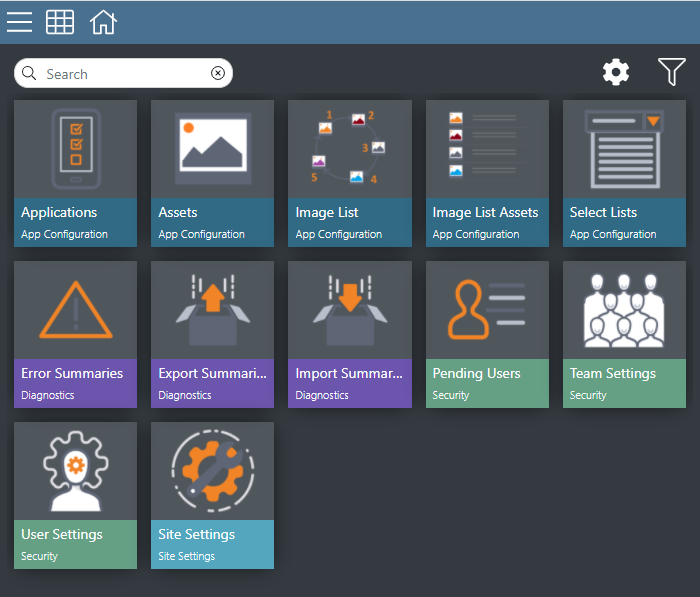 Opening the App will display a history of Users imports, detailing which App the import was for, how many Records where added and updated, and when the import was started and completed. It will also show live progress for an import in progress.

View Import Errors
When importing data it is important that the data is in the correct format for the Record. The import will still enforce any validation that has been put into the App. This means that all required Fields must have a value for the Record and any max/min values and character limits must also be met.
To view any errors in an import, click on the Row from the Import Summaries to drill down into more detail for the Import.

This will tell you what errors have occurred when processing the import so that you can fix them and then re-import the failed rows. The row number from the .csv import file will be given against each of the errors to help identify them in your import file.
Cancelling Imports
When importing data it can sometimes get stuck on an error in the import and will continue running until told to cancel. This cancel option can be seen in the import record by clicking the action menu in the top right and selecting the cancel import option.

View the Import File used for an Import
The file that was processed in the Import will be stored so that you can reference against it if needed. To get the import file click on the download icon at the right of the import row in the Import Summaries List.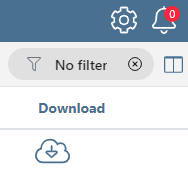 Note: Import Summaries are permission based. You may be able to see your own or all imports depending on the access that you have been given. If you require greater access to imports then contact your system administrator.