The Export Summaries contains all of the Record, User and Word Exports that have been performed on a site. This keeps an audit trail of who performed the export and when it was as well as tracking any errors that may occur. We also store a version of the export so that you can go back and find the original from the export for future use.
Viewing Export Progress & History
To access the Export Summaries, you first need to be in your Site Settings Area where you can then use the 'Export Summaries' App.

In order to access this area, when on your site simply click on the Launchpad, followed by then clicking on the Cog. After doing this you, depending on your User Permissions you will be presented with what is displayed below: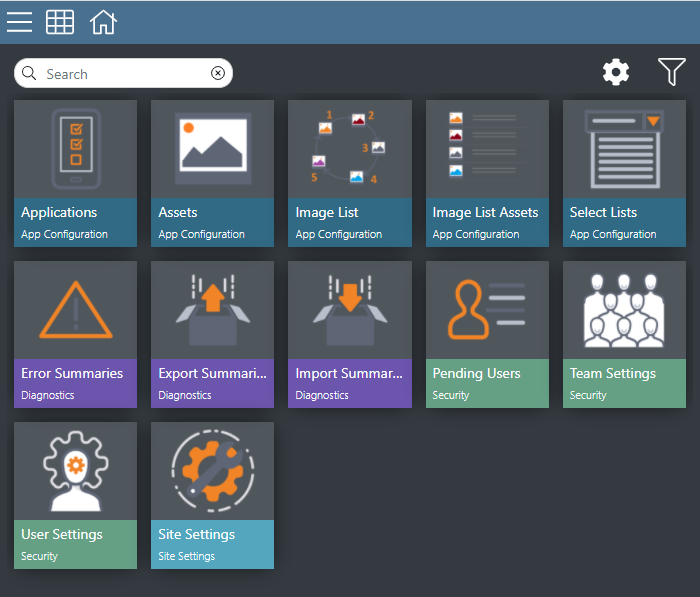 Opening the App will display a history of User exports detailing which App the export was from and when the export was started and completed. It will also show live progress for an export in progress.

Using Export Error to Identify Export Issues
If an export has failed then against the row in the Export Summaries it will set the Status of the Export to Failed and also log the error that prevented the export from completing.
To view the full error click on the row in the Export Summaries and it will open up the Summary Detail for the export.

You can track a Files download history from the 'Download History' Template as seen above, this will show the User who performed the download, when it occurred and from which IP Address.
Download another Copy of the Exported File
The File that was generated by the Export will be stored against the Export row in the Summaries so that you can see the original file again at a later date. To get the export file, click on the download icon at the right of the export row.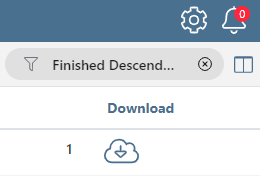 Note: Export Summaries are permission based. You may be able to see your own or all exports depending on the access that you have been given. If you require greater access to exports then contact your system administrator.