The Image List Field presents the User with a series of images representing different values for the Field. The User selects a value by clicking on the images which then cycles through the different values.
First, you will need to create an Image List. These are similar to Select Lists but will also have an image uploaded against each option. To create an Image List you can do this is site settings or when creating a new field in the app studio, this is also the same for editing Image lists as well.
https://support.softools.net/hc/en-gb/articles/218307903-Create-Image-Lists-to-set-Image-Selection-Options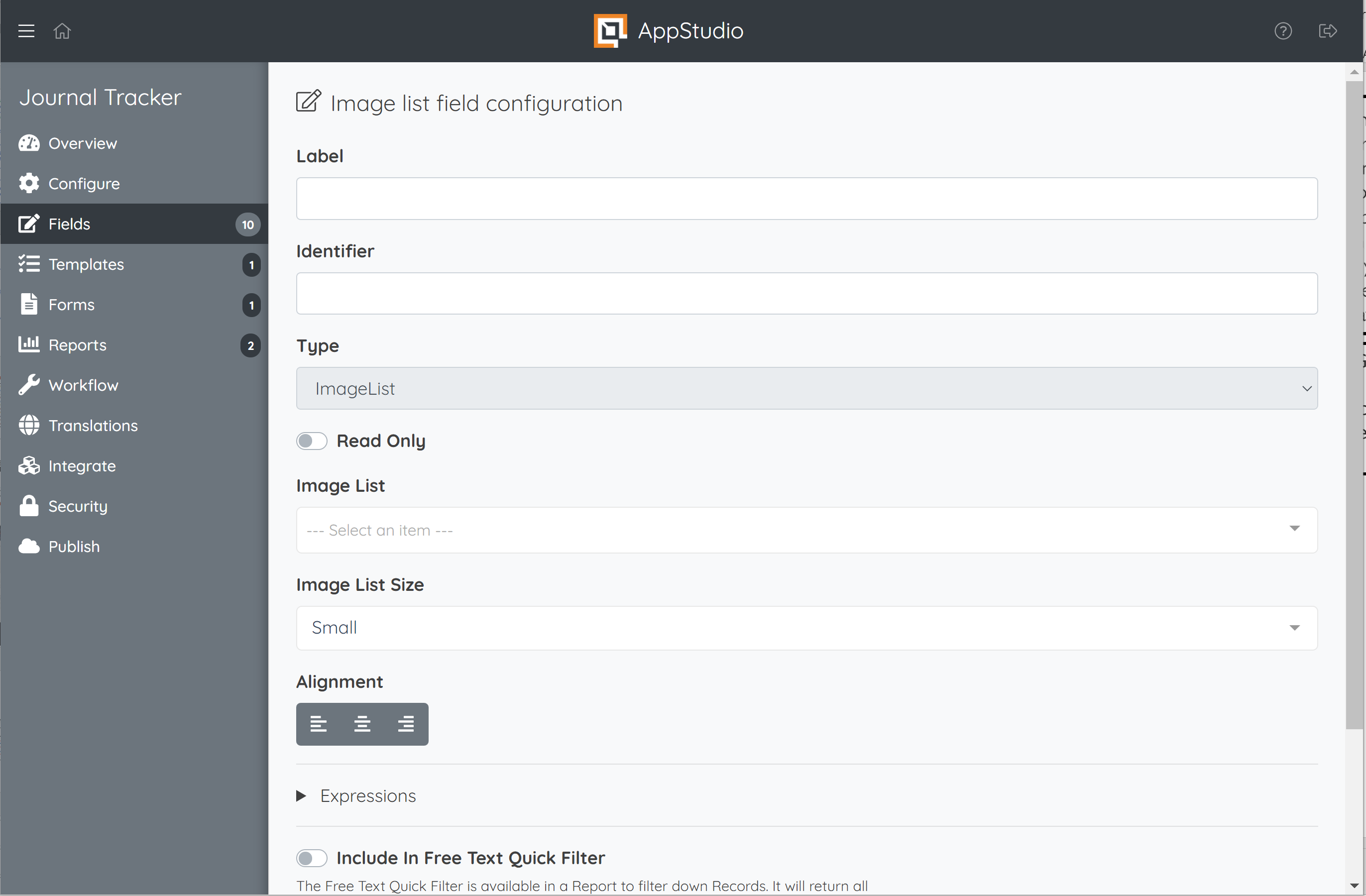 If the Image List was already created then you can select it from the list provided.
When creating the Image List field you can change the size of it, you may want to choose small and then adjust from there to find the right size for you. If you can't find the right size through the options we give you will have to edit the image its self
When referencing the Image List in the expression or in other field expressions you need to use the value that is linked to the image in the Image List. The value is what is stored against the Field in the database when the Image is selected.
Tip - Try to always give the field a default value so there is always a value in the field, otherwise you get the Softools logo