The 'Lenses' feature brings the capability of saving filters within reports, thus enabling you to have multiple iterations of a single report, each with distinct pre-set filters. These tailored views cater to diverse user needs. Not only does this enhance efficiency by saving users' time, but it also elevates the user experience on the app by streamlining the process to achieve desired outcomes, reducing the steps and inputs required from the users.
Note: You will need to ensure that Quick filters are enabled on your site (for new sites, this will be an automatic feature - to see how to enable this, click here).
Enabling Filters
To incorporate a lens, the initial step is to ensure that the 'New Filters' option is on, which can be located in the 'Filters' folder indicated below. Within the same folder, you will need to add the 'Default Filter Fields' that you desire to use in your lens. If you also wish to incorporate a default 'Sort By' or 'Grouping' into your lens, you'll need to add those fields to the 'Sorting & Grouping' template. Please note that these will also be integrated into your quick filters. (For further details on this, please click here)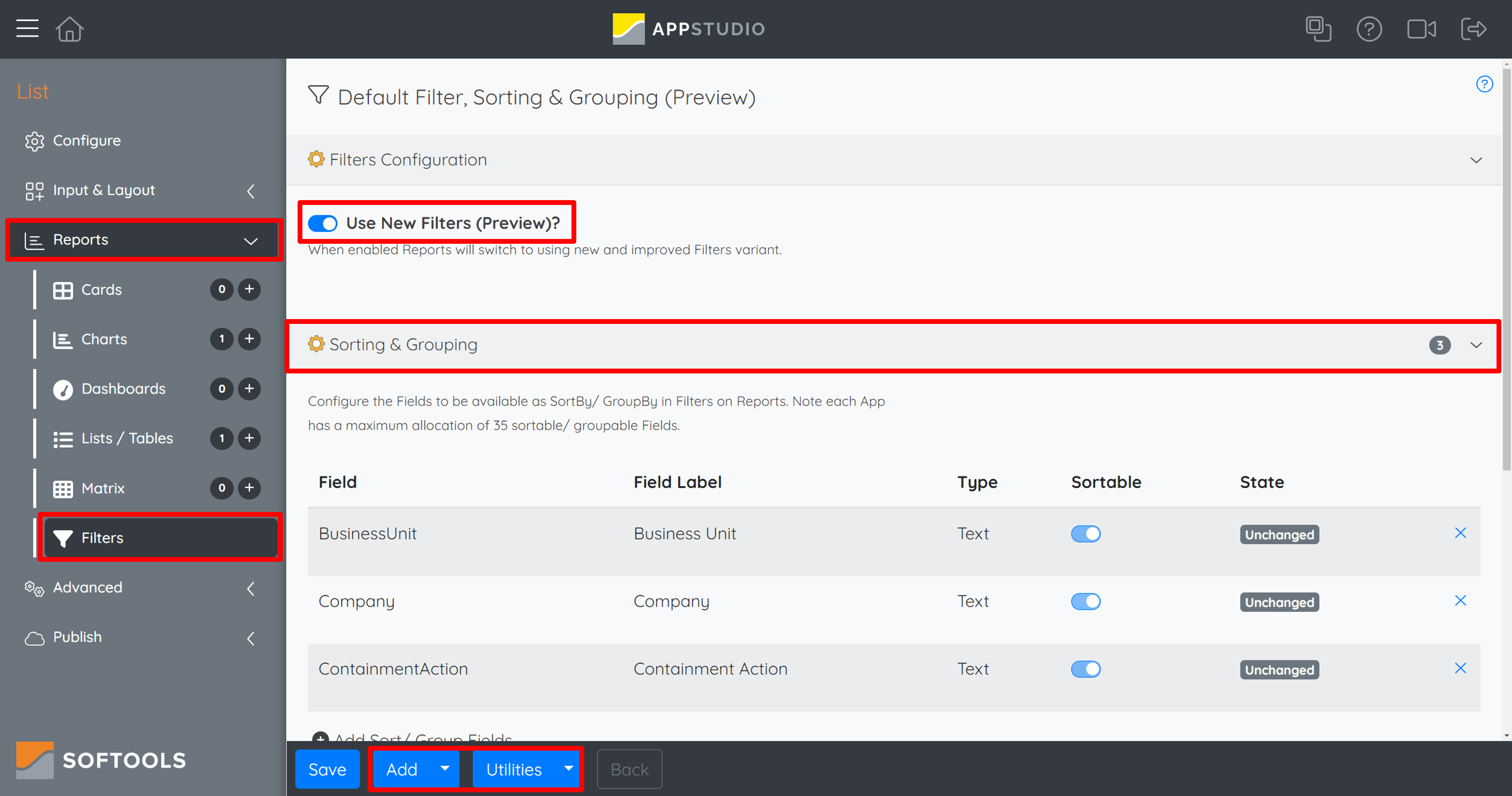 Adding a Lens
Until this point, you've only set the groundwork for filtering but have not yet created the saved filters, referred to as 'lenses'. To do this, navigate to the report where you'd like to add a lens. Scroll down to the templates located at the bottom and look for the 'Lenses' template. Open this template as shown, which will then enable you to add a lens.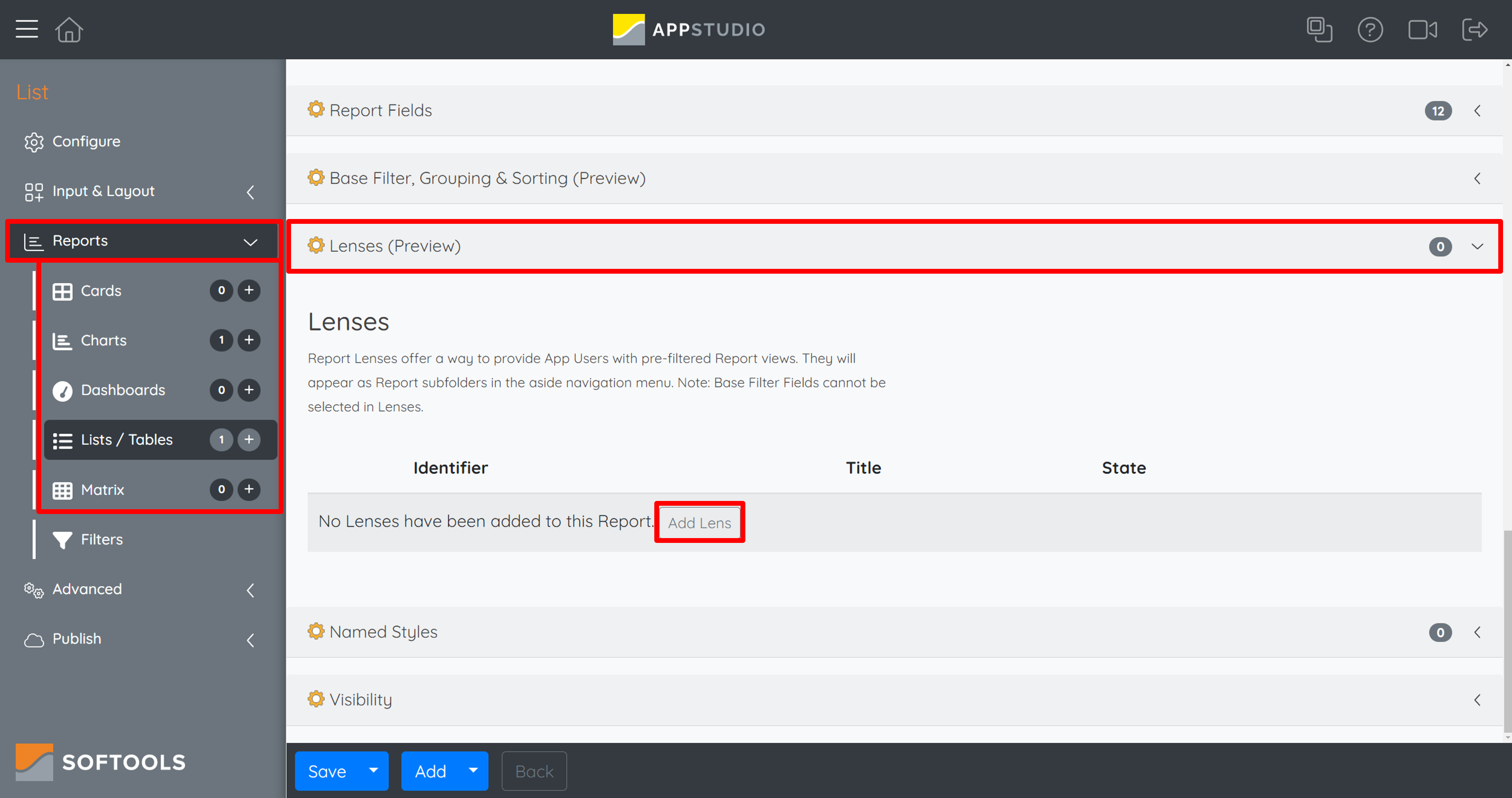 Clicking the "Add" button presents an edit box where you can choose the field for grouping or sorting, although it's optional. This feature is available exclusively for list and table reports. Additionally, you can select specific fields to apply filters, refining the displayed data. These features offer flexibility, allowing you to customize reports based on your preferences and improve the clarity and relevance of the generated insights.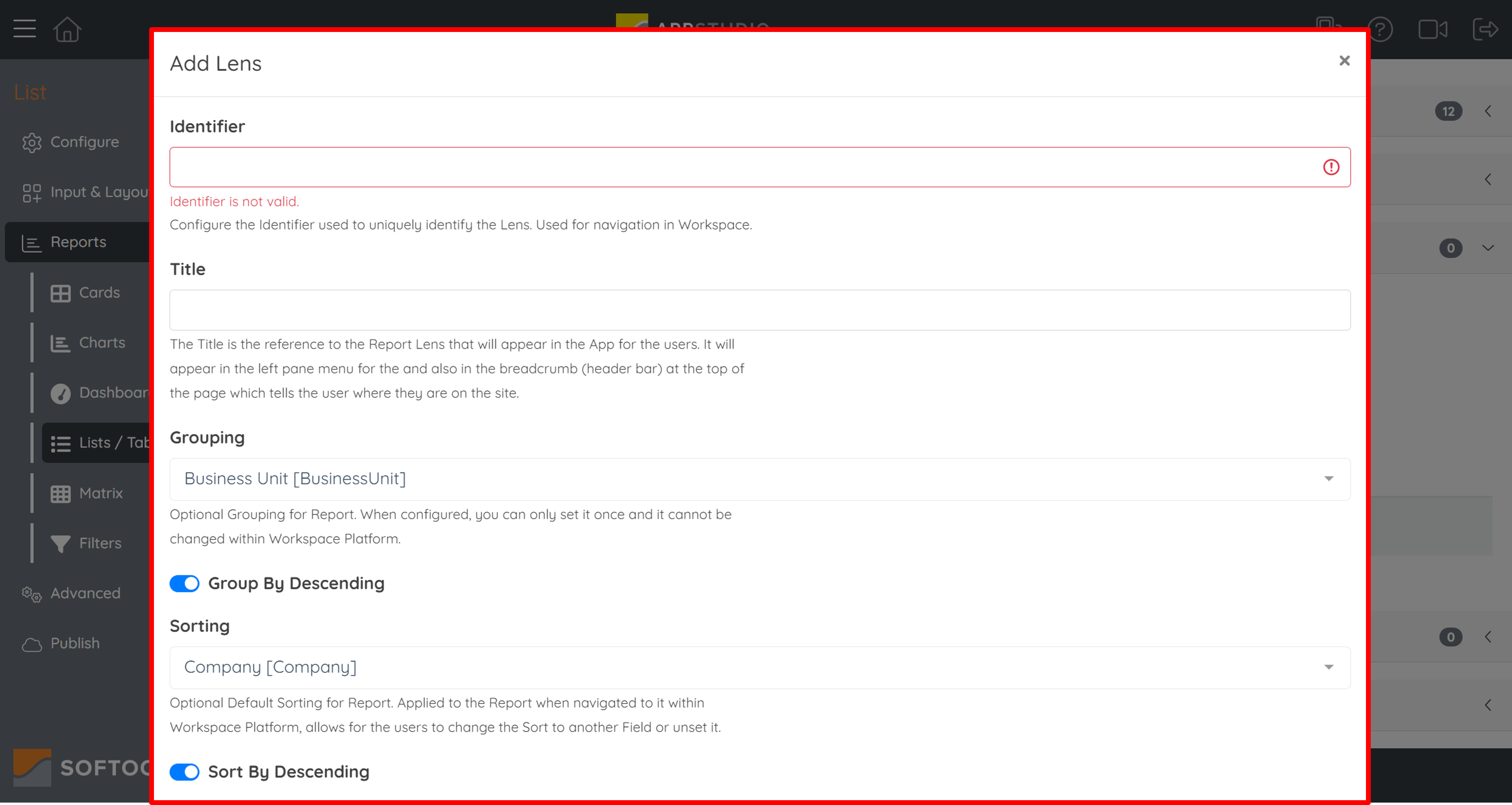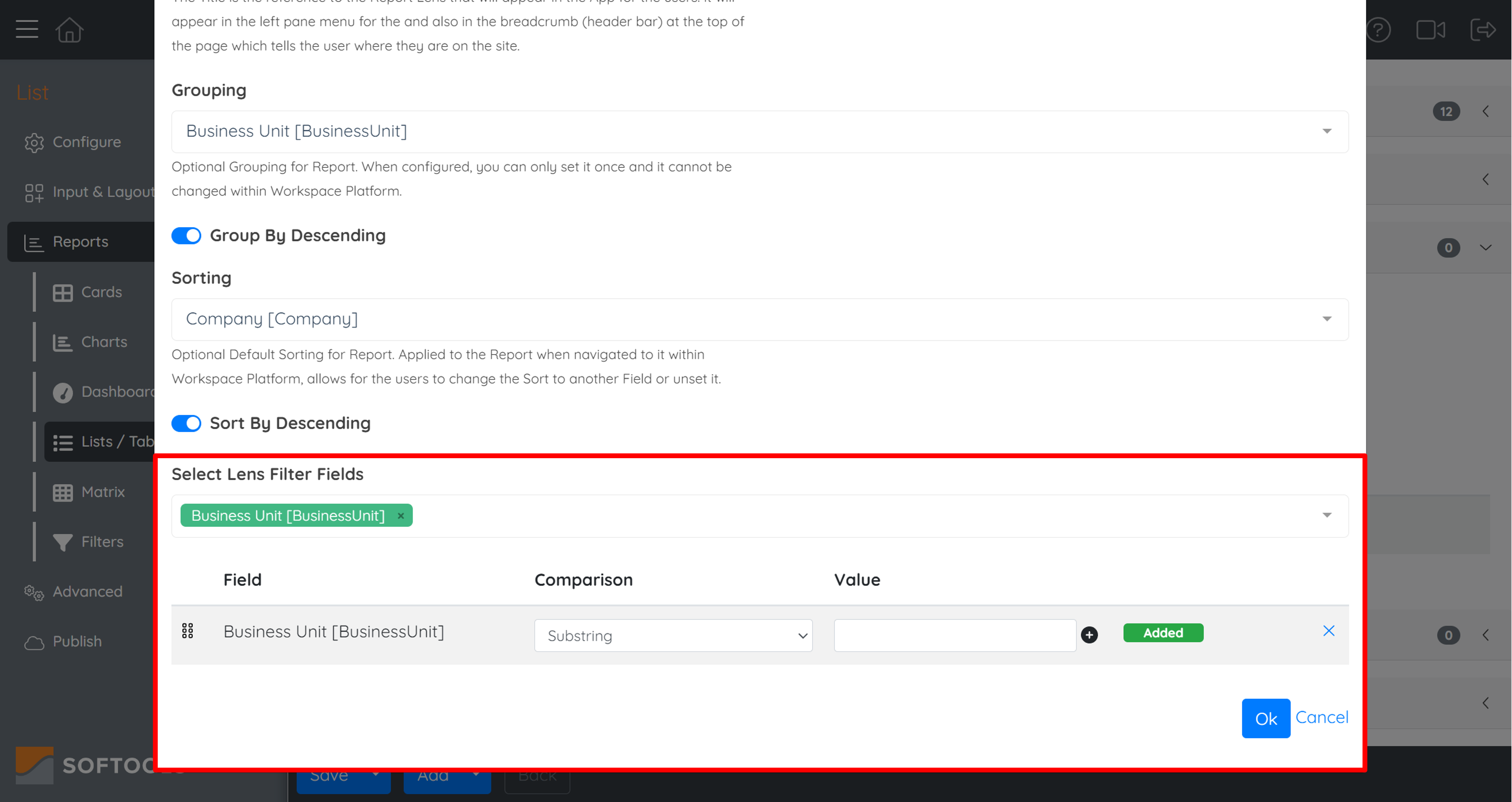 Group: When you choose to group your records, they will be organized into sections based on a selected field. For example, you can group records by business unit to create sections for Ops, Sales, and Dev categories.
Sort: Sorting allows you to order the records based on a chosen field. For instance, you can arrange the records in ascending or descending by company to view them alphabetically.
Filter fields: This feature enables you to display only specific records in your lens report. By selecting a field to filter by, you can set parameters to determine which records should be included. For example, you can filter to show only records that are just ops. You can add multiple parameters to a single filter by using the plus button.
When accessing the Workspace, you will find these options displayed below the original report, providing you with convenient control over grouping, sorting, and filtering your data.