Your user profile determines how your name will be displayed to users, which email address is associated to the account, what language you view the platform in and your notification preferences.
In order to access your user profile, first click on the COG icon in the right of the header bar.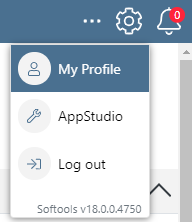 Select the 'My Profile' option to view your profile.