As an app report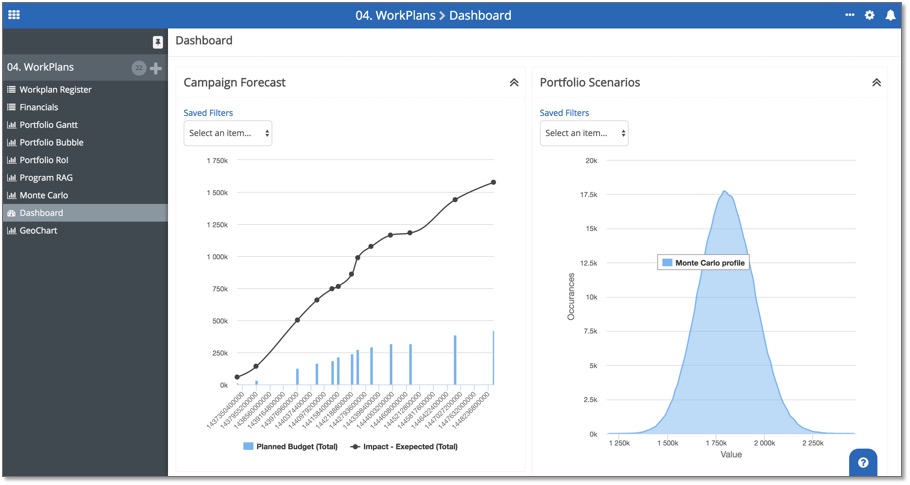 To add as an app report click on the '+' icon for reports within an app in App Studio. Then select the appropriate dashboard from the 'Use Dashboard' section of the Report Configuration.
Report Identifier
The identifier is a system ID for referencing a Report. This ID must be unique for each Report and must contain only letters and numbers starting with a letter. It must also be a minimum of three characters.
Title
The title is the reference to the Report that will appear in the UI for the users. It will appear in the left pane menu for the App and also in the breadcrumb at the top of the page which tells the user where they are on the site.
Display Order
The display order is the order that the Reports will appear in the left pane for the App. The lower the number, the higher the Report will appear.
Report Group
The report group is used if you need to group reports together. A report group will appear on the left pane, and report show below it. In the example below - reports have been grouped into 3 sets, which will be collapsed when the App is first shown, and expandable as required. If no Report Group is required, the report name will show above groups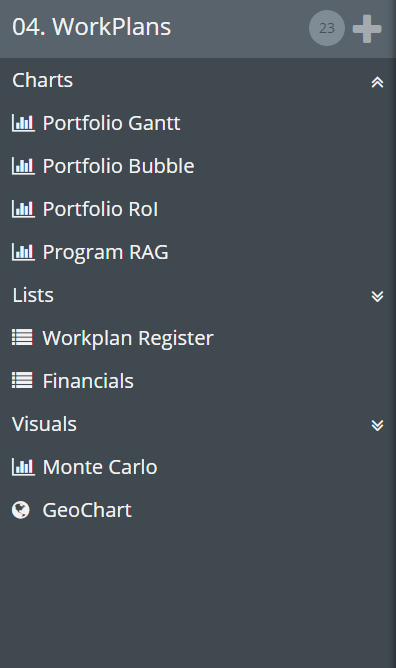 Default Report
The default Report is the Report that the user will be directed to the first time that they open the App. If no default has been set, then the user will be directed to the Report with the lowest display order.
Note: Once a user navigates to a different Report, this preference will override the default option the next time they view the App.
Hidden
This will hide the report from all users. It is commonly used whilst a Report is being reconfigured or if a Report needs to be removed temporarily to be reinstated at a later date.
Use Template
Custom dashboards can be configured as templates. If a dashboard has been created by using custom script and markup in a template, then that template can be selected here.
Use Dashboard
This is where a dashboard created following the above steps can be selected as an app report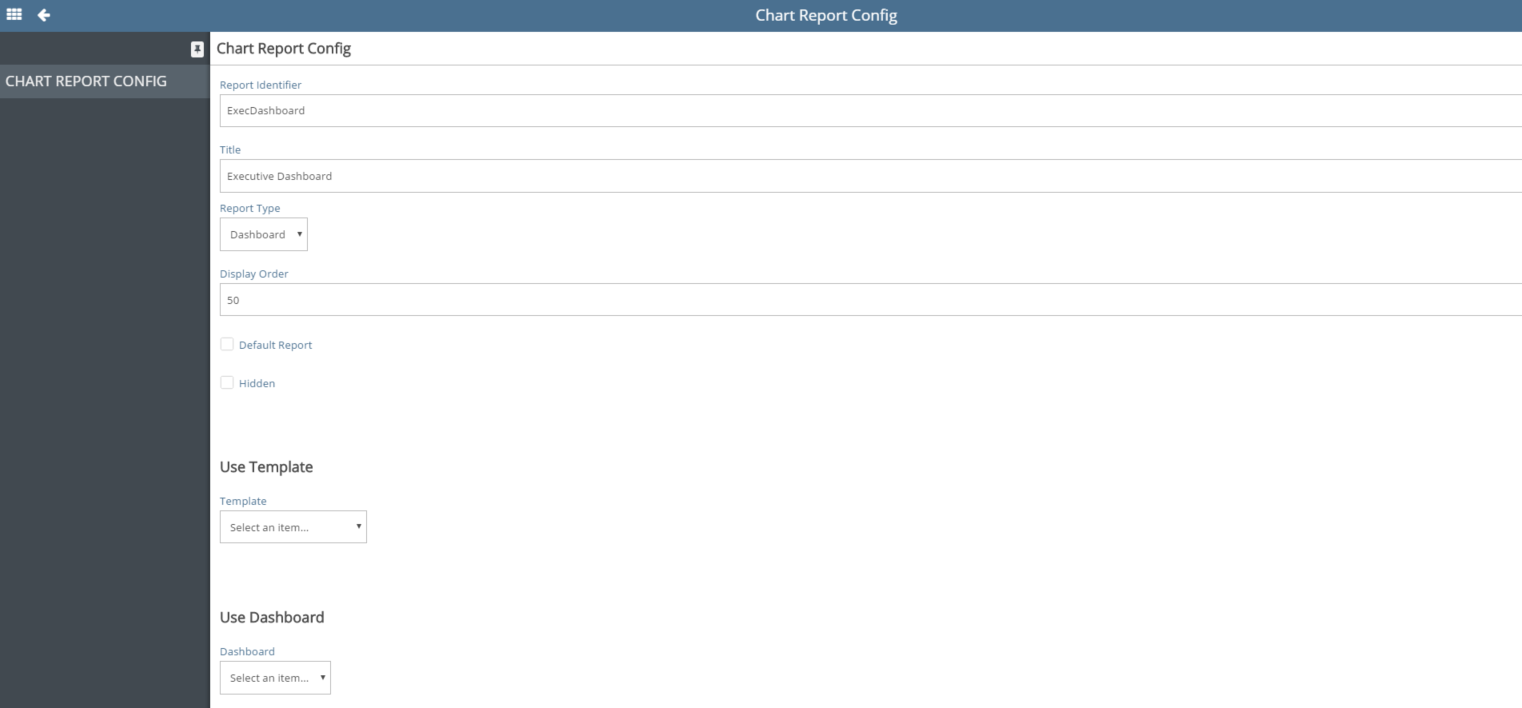 Click here to learn how to create a Dashboard.