Deleting a record means removing a record permanently and it can't be recovered. This involves a two step process - 1. Archiving and 2. Deleting. The exact method varies depending on whether user is archiving at Record level or Report level.
At record level user must click on the ellipses in the top right hand of the screen, then click 'Archive' in the drop-down menu. When that has been done, click on the ellipsis again and the user will see that the delete option is now available in the drop-down menu.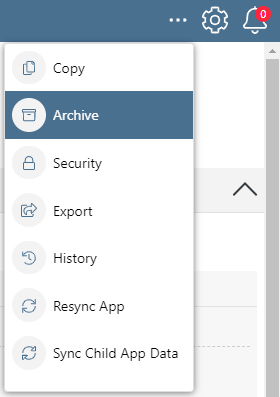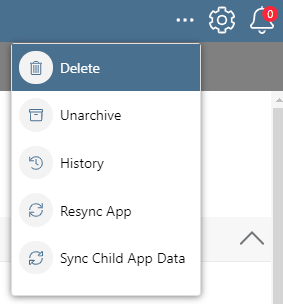 Note: You will be able to identify when a Record has been Archived by the Grey banner at the top of the Record this says so.
At Report level, you must select the checkbox of the Record you wish to delete, then click on the ellipses and select 'Archive'. Once this has been done, clicking on the ellipses again will unveil the 'Delete' option.
Tip: Naturally at Report level you can multi-delete by checking more than one Record box.