Field short labels are configured at the Template level and can be used to provide additional flexibility and customisation when it comes to the aesthetics of your App its your Field naming conventions.
Defining a Short Label
You must first be within the Template Builder on AppStudio before you can gain access to the Short Label configuration - once here clicking on any given Filed will open the pane containing the Sort Label options.

In the example below the Field with label 'Vehicle Registration Number' in the 'Vehicle Information' Template has been given a Short Label of 'VRN:' From here the next steps are:
- Click 'OK'
- Save the Template
- Publish the changes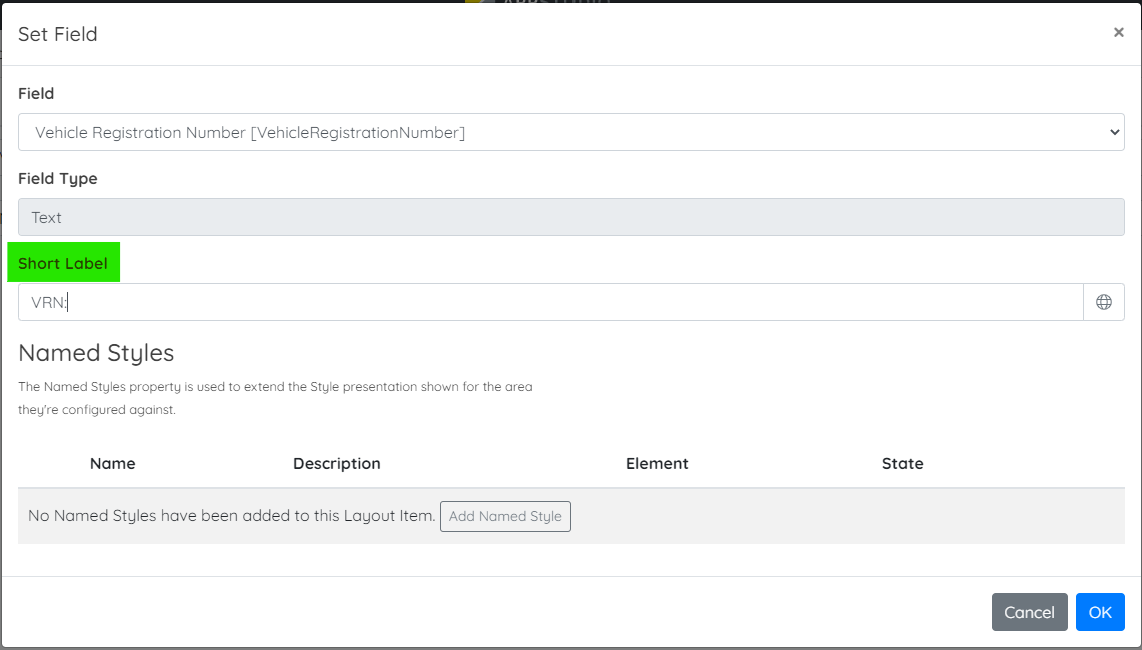 Now upon returning to the App in Workspace the shortened label is visible within the Vehicle Information Template.