Gantt Chart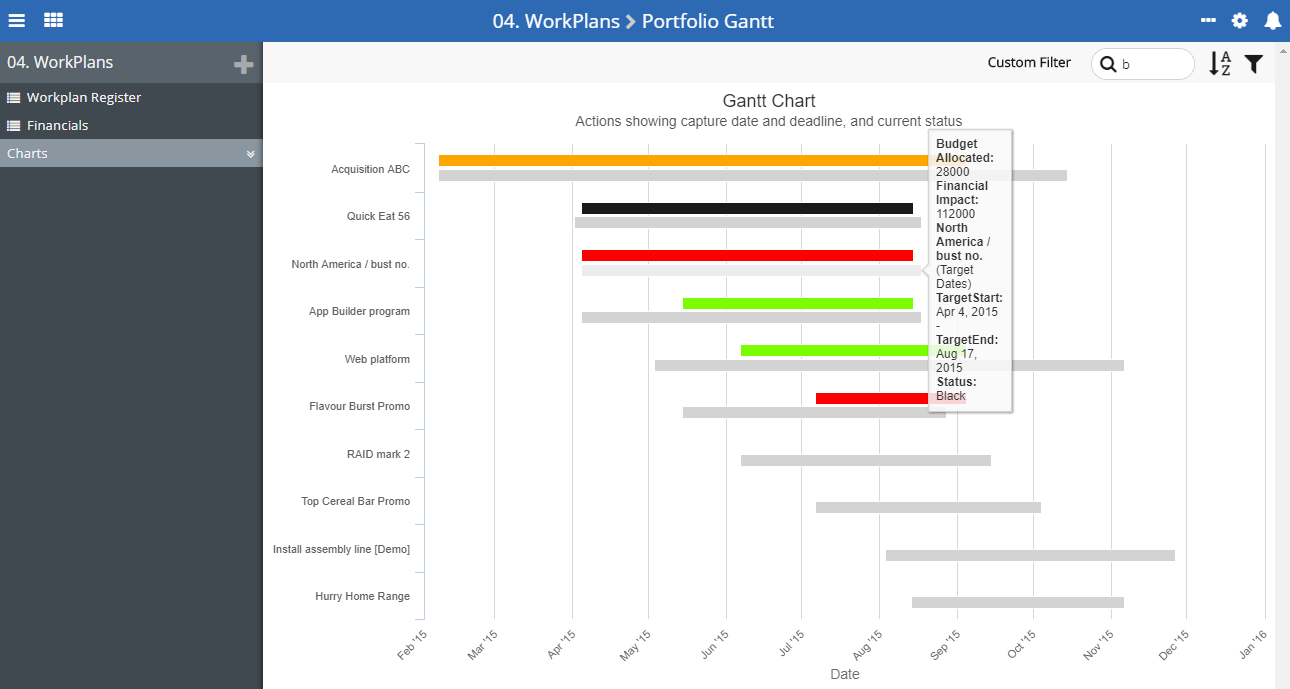 A gantt chart shows the expected and actual timings for a Record. In the example above this is showing the expected and actual start and end dates for each WorkPlan. The X-axis is a timeline that the target and actual start and end dates for each WorkPlan are plotted against.
You can also enable a click through on this report which allows the user to drill down into the records that the dates relate to.
Configuration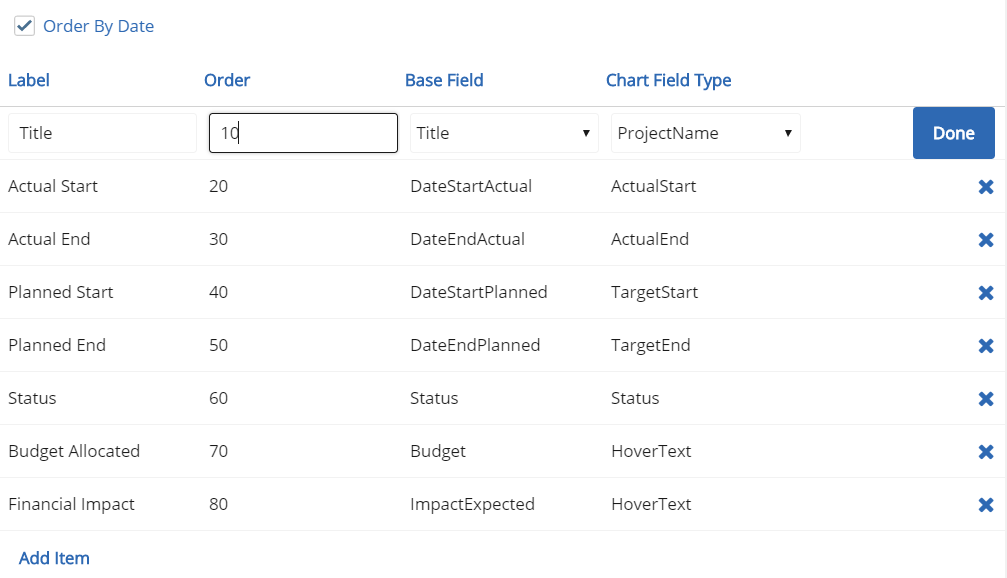 Order By Date
By selecting this property it will ensure that the Records are displayed down the Y-axis in date order by Planned Start Date. If there is no Panned Start Date then they will order by Actual Start Date
Label
These are the labels that will appear in the UI for the chosen chart elements.
Order
This is the order that the chosen chart elements will be displayed.
Base Field
This is the Field from the Record that will then define chart Field types.
Chart Field Type
ProjectName: The value from this Field in the Record will appear in the Y-axis as the title for that row. This Field is required before the chart can display data.
ActualStart and ActualEnd: These are the two Fields in the Record that state the actual start date and the actual end date of the WorkPlan. These Fields need to be either Date or DateTime Fields. For each Record a bar will appear between these two dates to represent the actual time taken.
PlannedStart and PlannedEnd: These are an optional extra and will appear as a grey bar below the Actual timings. It can be used to give a comparison of the Planned active period against what really happened. These Fields also need to be either Date or DateTime Fields.
Status: The bar to represent actual timings can have a colour associated to it to indicate the status of that item. This is done by choosing a RAG or RAGBB Field and then the bar for actual timings will appear in the colour value for that Field.
Hover Text: This is for additional text that displays when the user hovers their mouse over a Record on the chart.