WHAT
Copying a Field creates an identical duplicate of that Field with a new ID
WHY
To allow users to copy repeated fields, spending less time on repeating steps and more time spent on the whole app.
HOW
Open the field you want to copy in app studio.
Scroll down to the bottom of the page
Select the Arrow next to 'Update Field'
Select Copy (If you cannot see the option, contact you site administrator to request permissions)
A pop up will appear asking you to enter in an appropriate identifier
Confirm the copy by selecting 'Copy', or to cancel click off the box or select 'Back'
This will take you to the new field
Modify the newly copied field and save in the usual way.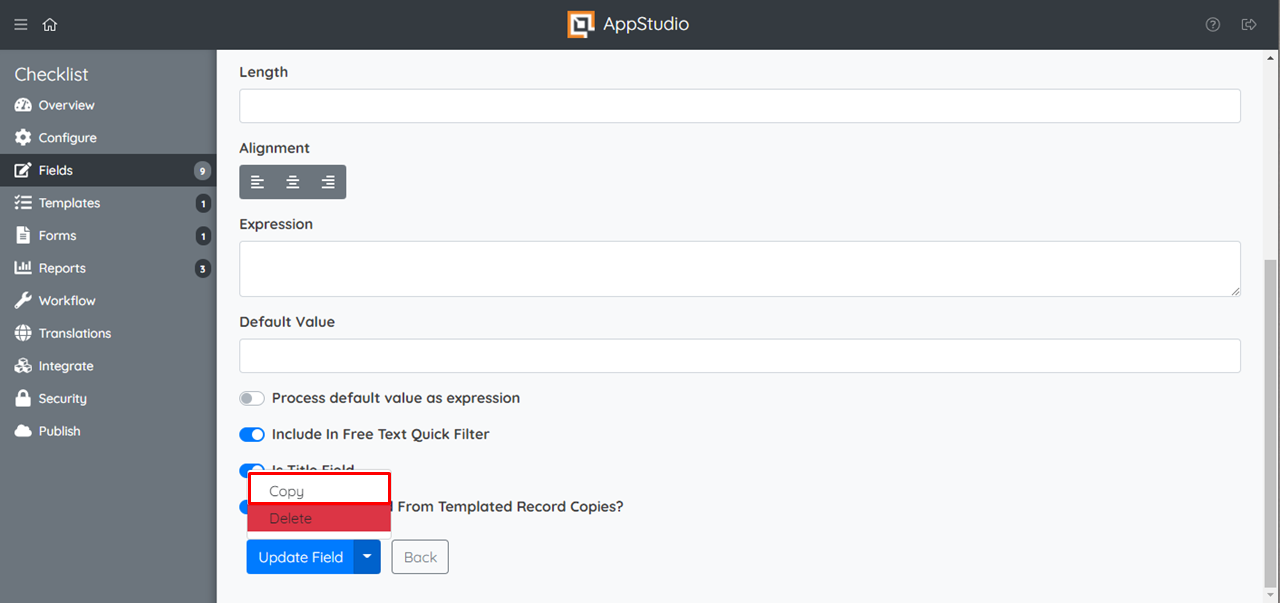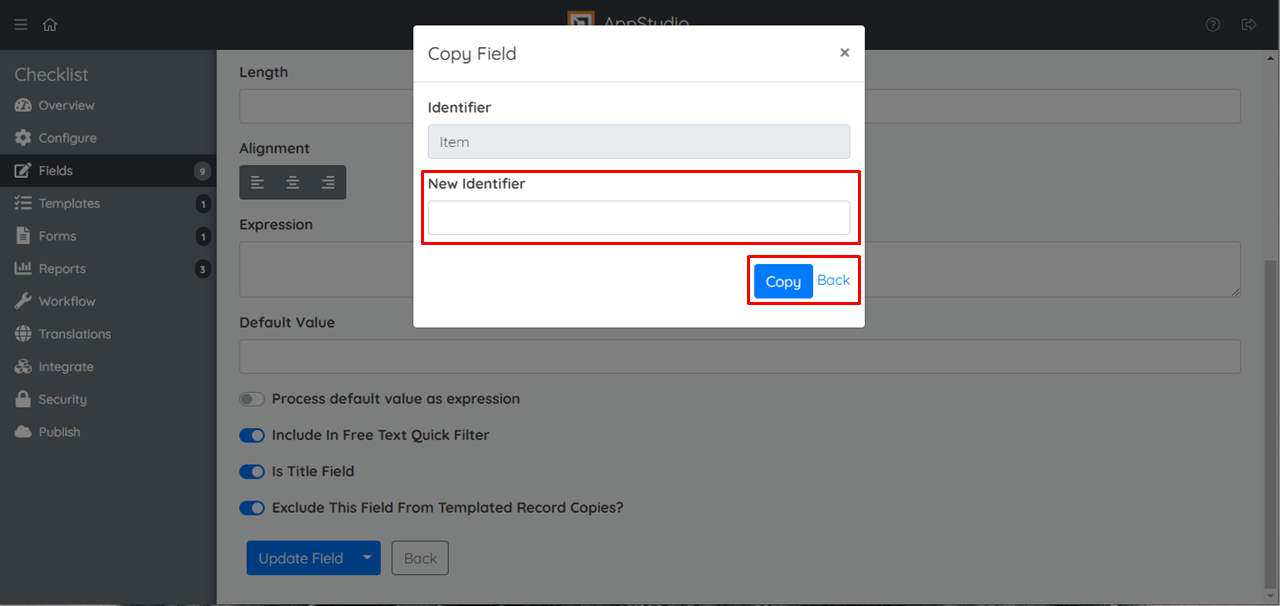 Make sure to click the 'Save' button when making any changes in order for them to be added to the next app version. Once you have made all the changes you need to an application you are then ready to publish it to workspace.