In this piece, we will demonstrate how to enhance your app by incorporating fields using the AI CoCreator. This tool proves immensely useful for integrating standard, best practice fields derived from methodologies like Information Lifecycle Management (ILM) or Six Sigma processes. It also serves as a powerful asset for swiftly adding standardized group sets, such as months – a commonly used field set that typically involves creating twelve separate fields. With CoCreator, however, this task can be completed in mere seconds, enhancing your productivity and efficiency.
To start you will need to go to the app fields folder in your selected app. Once there you will see an option for 'AI CoCreator', click this to get started.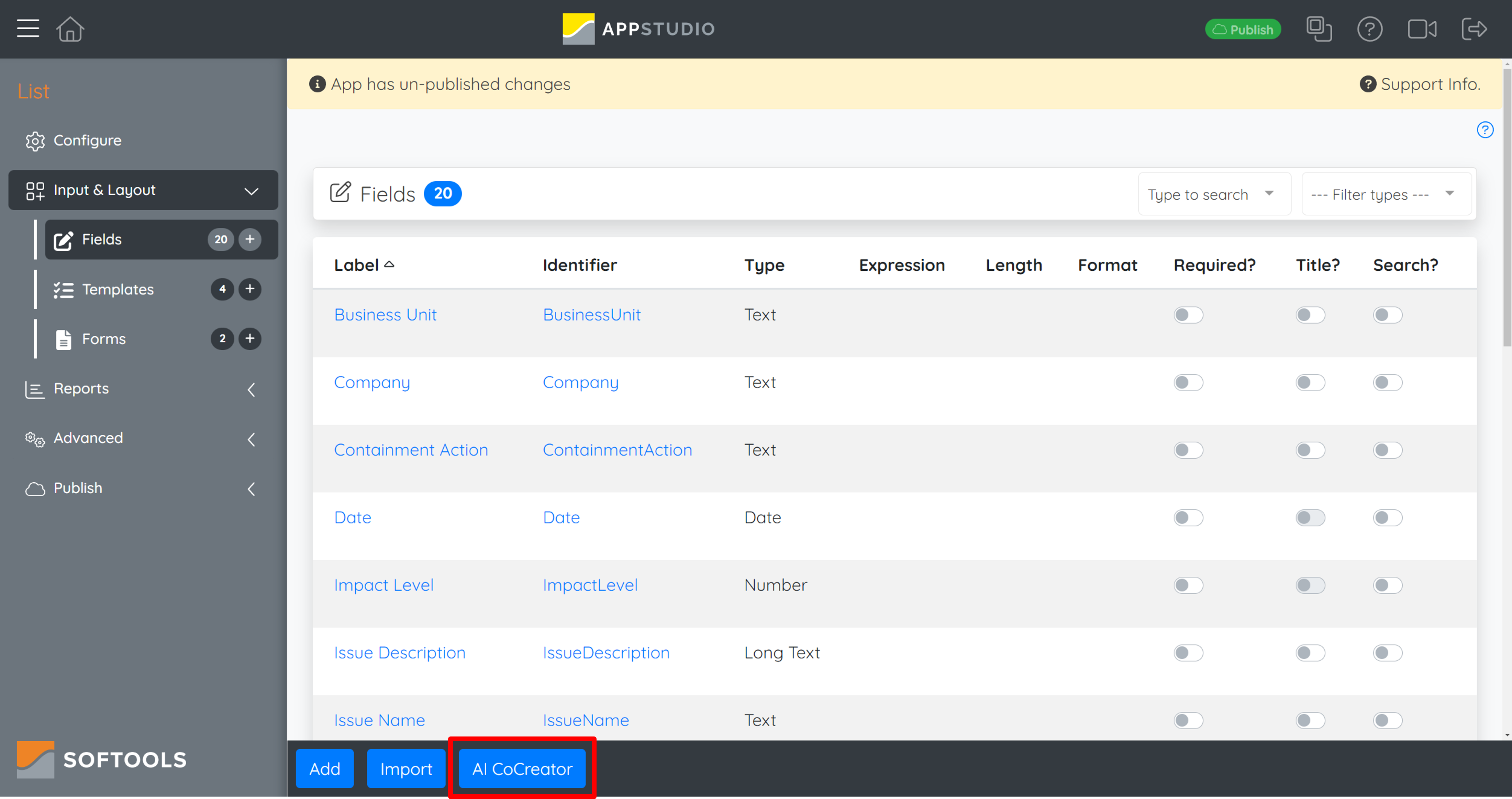 Upon selection, you'll be directed to the scoping screen, where you'll be able to articulate your requirements. This description can range from a comprehensive project scope to a simple one-liner. After you've input your needs, click on the 'Ok' button to proceed further.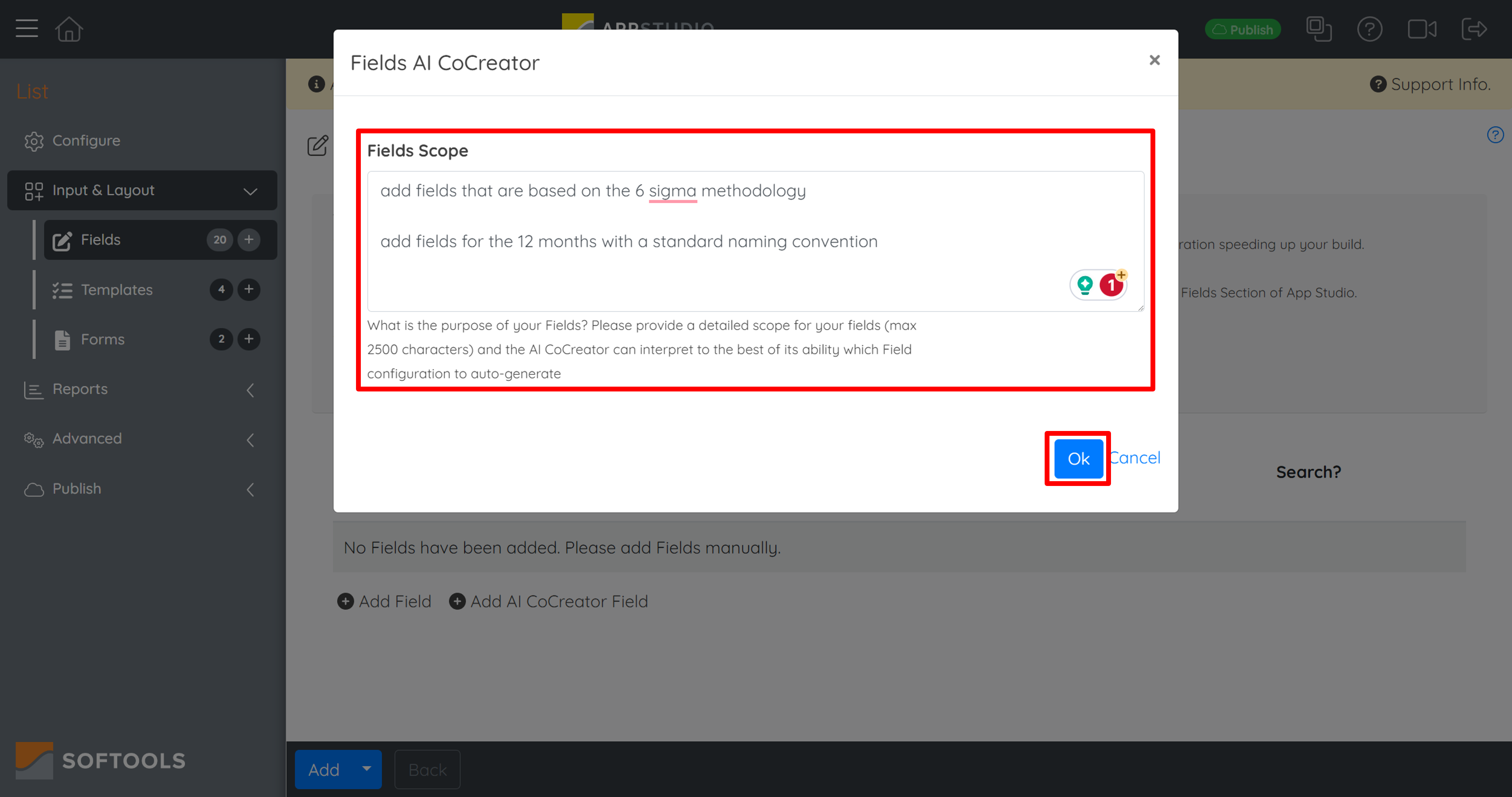 This will lead you to a progress screen. As the app fields are generated, you will be asked to confirm them. Please ensure to verify the titles, IDs, and types, and specify whether you want these to be required, read-only, or searchable. Once confirmed, you may choose to add more by clicking the 'Add' button or save your progress and continue.
Note: The 'i' icon adjacent to a selection field can be clicked to view the automatically generated options within the select list.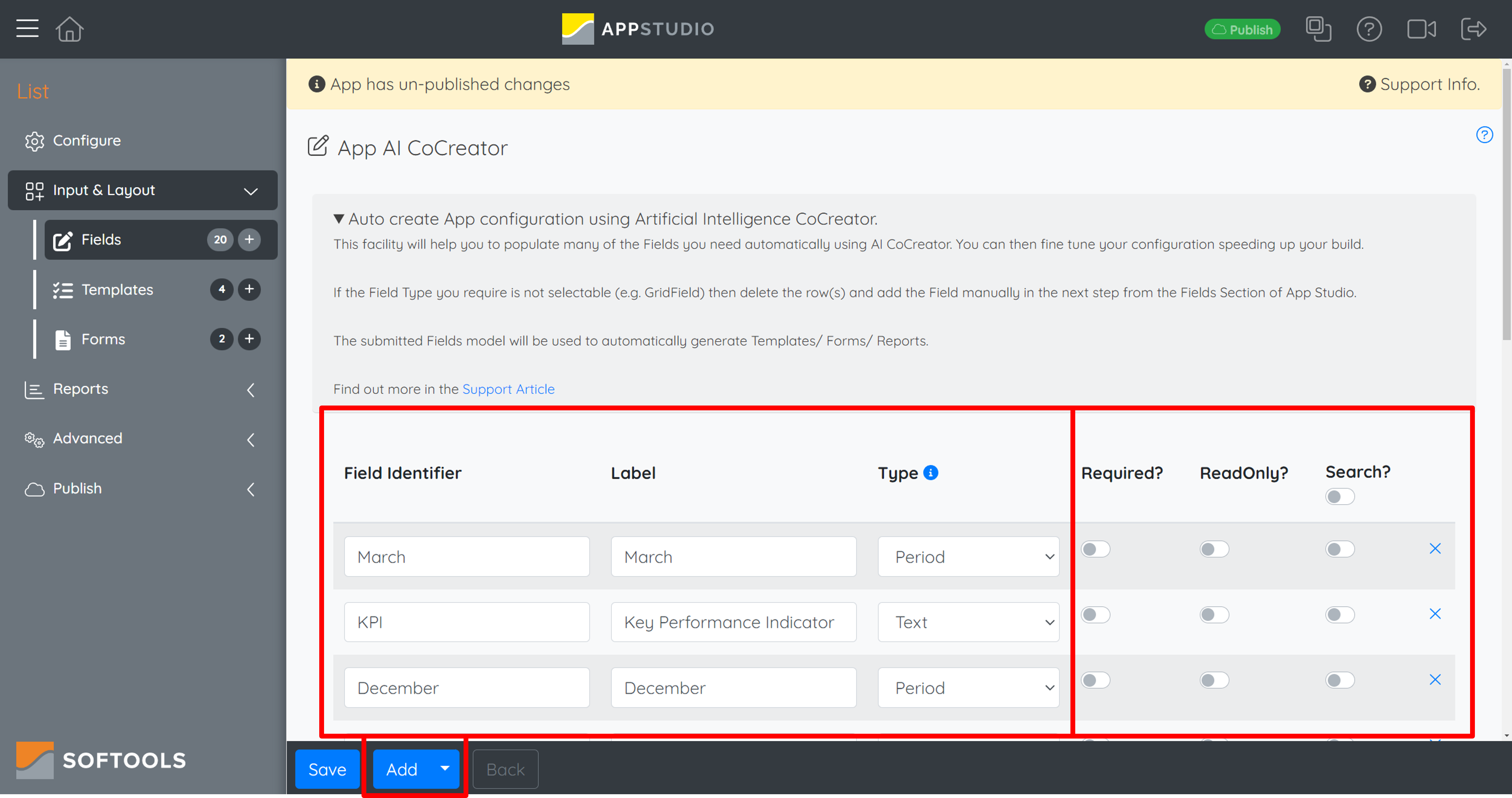 After saving, you will be directed to the concluding screen, which displays the progress of the fields being generated. Upon completion, you can proceed to make adjustments as necessary in the usual manner.