This field presents a drop-down selection list of all users on the portal. This will bring back the Users name in the UI, but will also store the unique Users ID in the database. It also offers an option to filter the options listed by typing in the start of the name.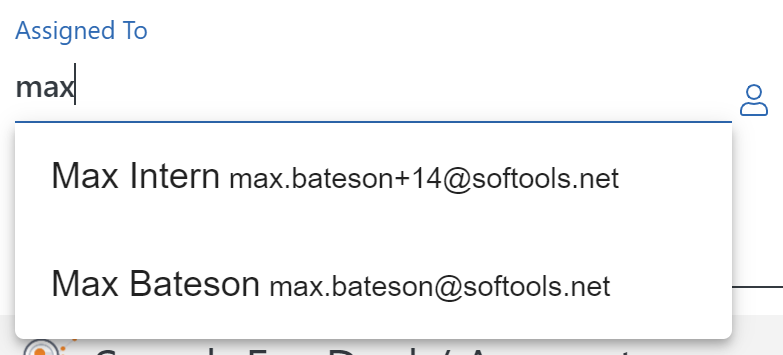 Tip: It is possible to have a name showing as the first option by setting the default value to the User ID (24character GUID).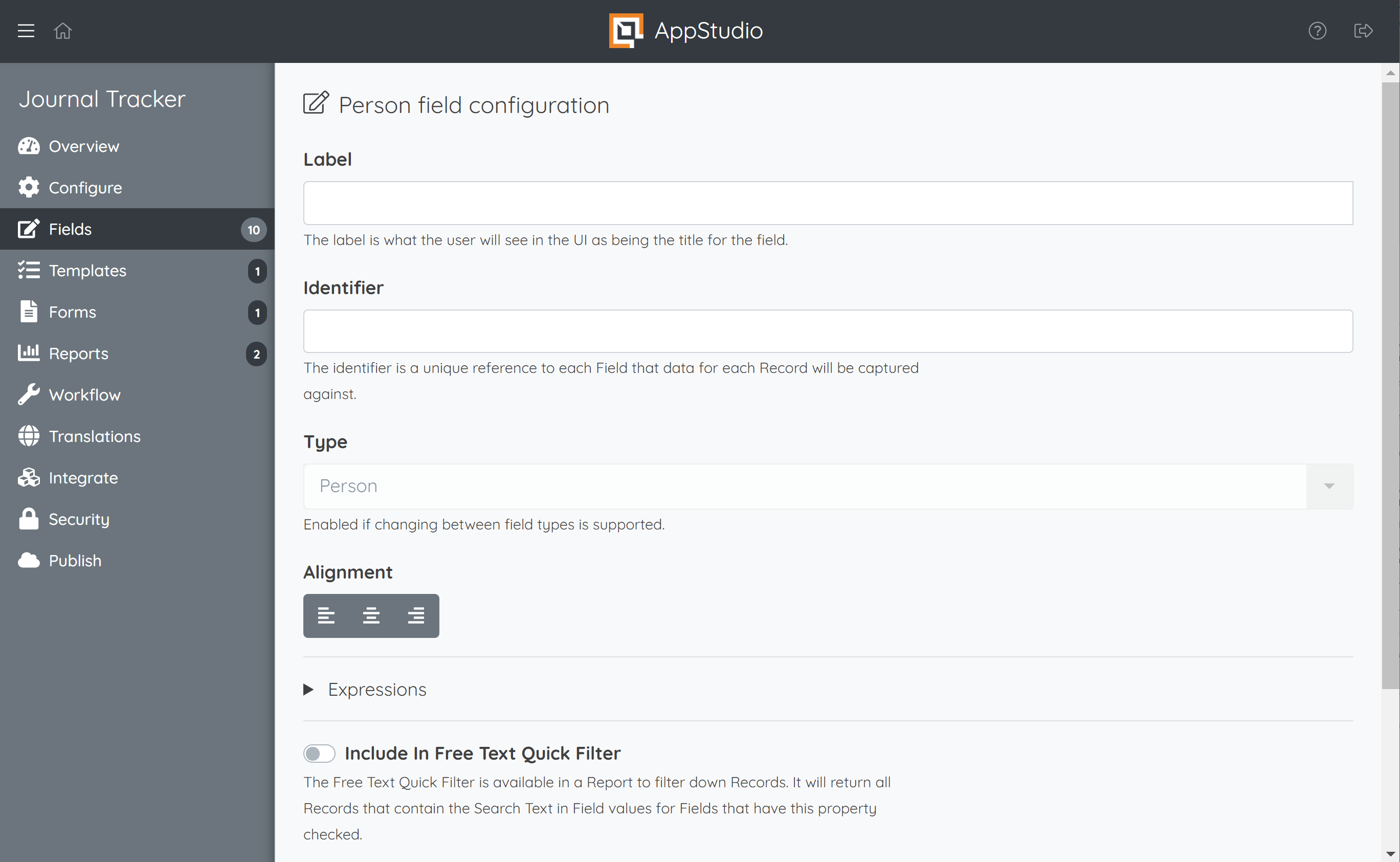 Make sure to click the 'Save' button when making any changes in order for them to be added to the next app version. Once you have made all the changes you need to an application you are then ready to publish it to workspace.