The 'Draw' field allows freehand sketching within a predefined area of a record. There are two main uses for the Draw feature covering signatures and 'canvas' sketches, and so are ideal for use on tablets, smartphones and other touch-sensitive devices:
Sign: Use the Draw field to enable signatures on records. Examples include: end-of-phase sign-offs on major projects and completion of a daily/weekly assessment or checklist. Click on the icon in the top right of the frame to save or delete your entry.

Canvas: Use the Draw field to enable free-hand sketches to be captured. Examples include: capturing concepts, expressing visual ideas, diagrams etc.

Canvas Size: This option allows you to determine the size of the field on the screen to the user, this is vertical, the width of the field when displayed will be determined by the number of columns in the Template – if one column only, then the Draw field will span the width of the screen – ideal for sketches, whereas, in a four-column layout, the Draw field will cover one-quarter of the screen – ideal for signatures.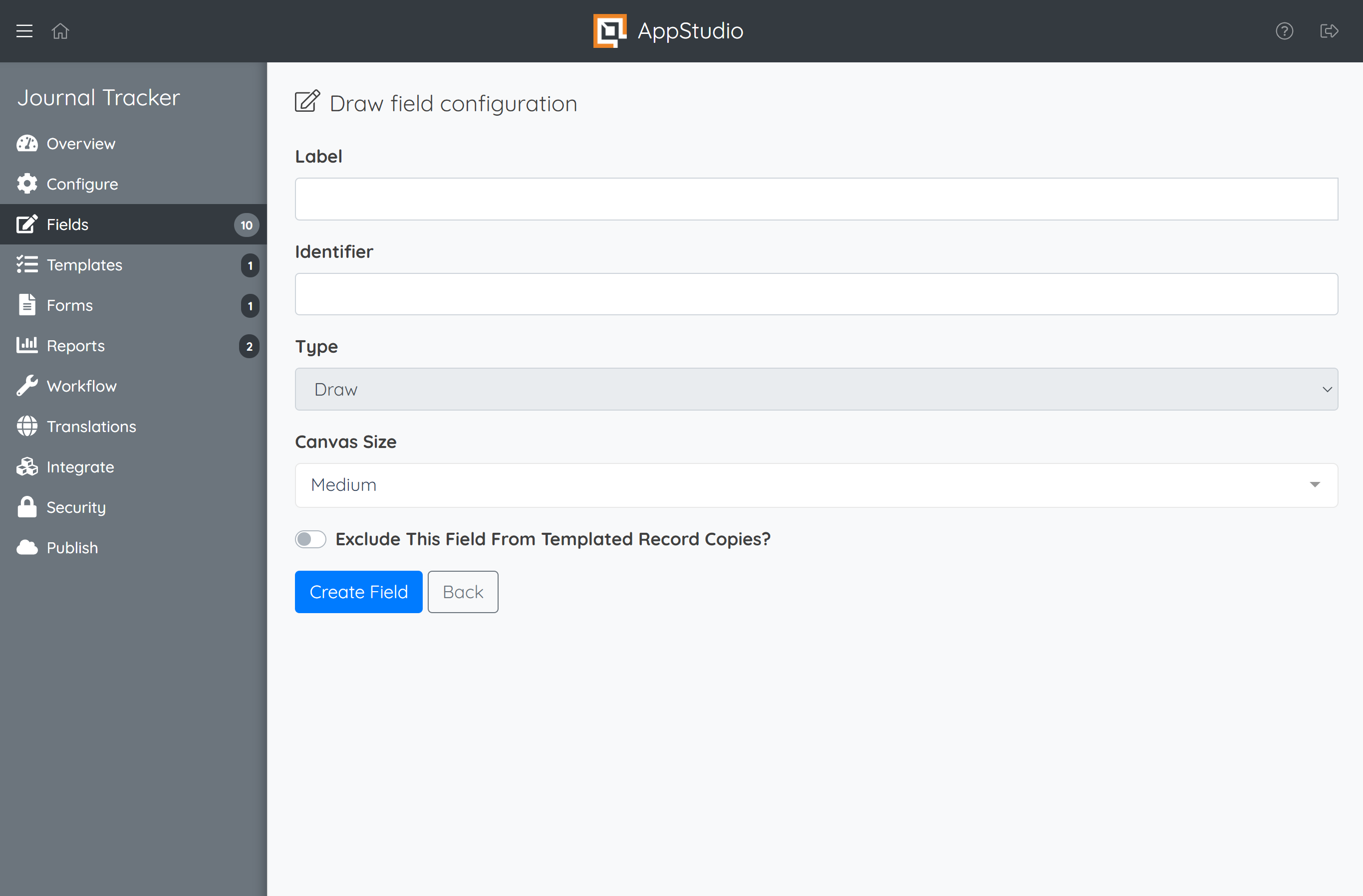 Make sure to click the 'Save' button when making any changes in order for them to be added to the next app version. Once you have made all the changes you need to an application you are then ready to publish it to workspace.