A User account will be created by your system administrator. When they create your account it will generate a verification email that you will receive from no-reply@softools.net.
Note: Should you fail to receive a system generated email in your inbox then it may be that it has been sent to a spam folder. It is also worth checking that there are no company level blocks on receiving emails from Softools.
It is recommended that you copy and paste the verification link into an approved browser where you can then proceed to set your username and password. (see the list of approved browsers here)
Your system administrator may have already filled in some of the account details for you. In this case you will only be required to set the password for the Account.
Email Address*: Each account will need a unique email account assigned to their account. This will be used to send a verification email for the account and will also be used to send any emails generated by the platform including notifications of exports, or email workflow alerts sent out when Records require attention.
Username*: The Username must be unique as this will be used to log in to the site. It must contain only lowercase letters and numbers, starting with a letter and also be at least three characters long. Once set the username cannot be changed.
First Name* & Last Name*: The first and last name on the account will be used when the Account appears in Person selection Fields and will also be used to personalise the experience for the user. Each name must be a minimum of two characters.
Company: This is not a mandatory field and can be used to help admin separate and sort users faster and more efficiently when going through the user list. This is case sensitive when sorting to will put Softools and softools separately.
Registration Code: This will be pre filled out when verify your account as you have been invited to the site.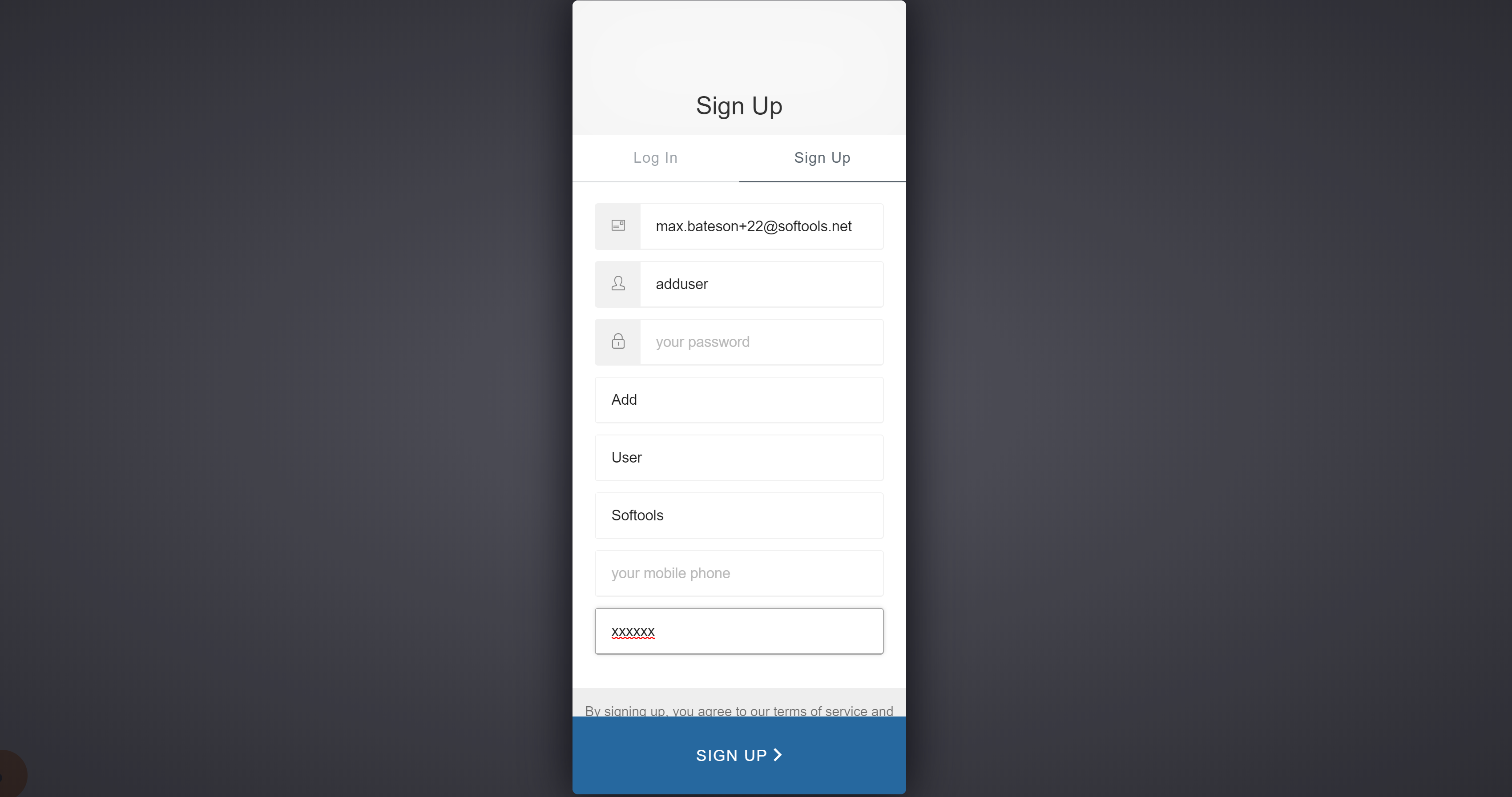 Note: If you have not verified your account after a certain amount of time then the verification will expire and you will need to contact your site administrator and ask them to resend the verification request.