Please contact your Softools sponsor for any additional Hostname needs.
On creation of your Softools Platform we will set a Hostname for you so that you can access your site through a given URL. This is commonly in the format companyname.on.softools.net. If you need to add an additional Hostname so that the site can be accessed via a different URL then you can request for this and we will happily accommodate.
View existing Hostnames
To view the existing Hostnames on a site, first go to the Launchpad and select the COG Menu. Then select the 'Site Settings' App from the selection below.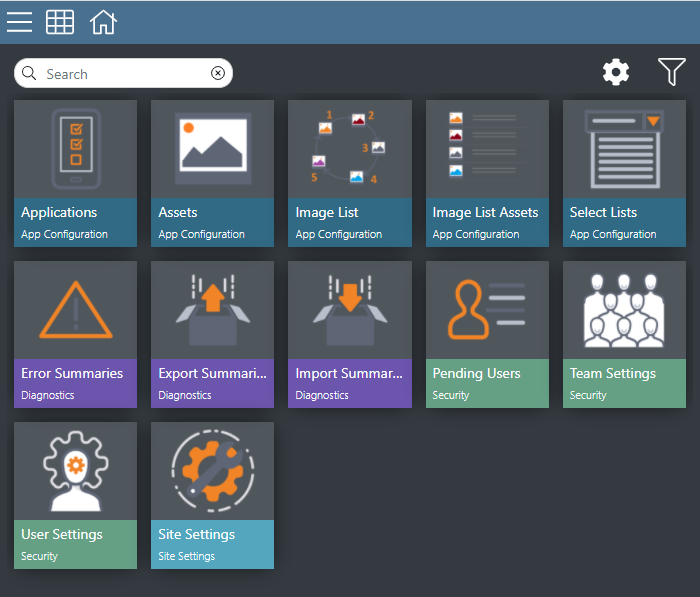 In the Site Settings App you will be able to click on the 'Host Names' Form on the left hand side in order to view the default Hostname for your Site and other that may have been configured also.

Adding Custom Hostnames
If you require a hostname that is not of the format ......on.softools.net then this is also possible but requires some additional configuration. You will need to set up the DNS entry to point to our server via the original Tenant URL. This can be done by adding a CNAME record via your hostname domain provider.
We will then need an SSL Certificate for the hostname and set our server to accept the URL that you would like to use. Please contact us on support@softools.net for more information on this service or if you would like to discuss our help in offering this as a service.