One of the most innovative features of the Softools platform is its ability to work offline. This can give huge flexibility and increased productivity in instances where an internet connection isn't always available. Naturally, Softools Applications can also be configured to operate in an 'Online' state only, when an internet connection is mandatory for operation.
Both of these options are varied in numerous ways and the decision you make should be governed by the functionality that you seek from your Softools Applications, and what best suits your business process needs.
Features & Their Differences - Offline & Online
See below for more information on each of these aspects:
Working Offline
Offline | This is a massive positive as mentioned previously when you want to maintain productivity without the need for an internet connection. You must bear in mind, however, that if you are working without an internet connection, you will not see Records that other Users make during this period of no connection. (This doesn't apply if using an Offline App whilst connected to the internet) It will take a resync of the App once an internet connection is restored, for these newly created Records to become visible to your User.
Online | Having an App set to run Online only will ensure the rare instance mentioned above is always avoided, but this does consequently take away the benefit of continued work even without an internet connection.
Linking Records (Child & Parent)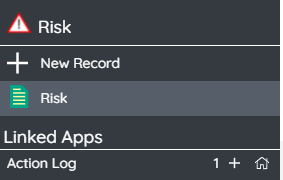 Offline 🟠 | If working purely without an internet connection then Linking Parent and Child Records will not be possible. However if you are on an Offline configured application whilst having an internet connection linking is no issue.
Online 🟢 | By nature Linking of Parent and Child Records will always be possible on an Online Softools Application.
Report Load Times (Indexing)

Offline | Much like the Sync Times below, for the App(s) that have Reports containing large volumes of Records (>10,000), when Offline they typically take a little longer to load or 'index' the Records.
Online | Comparatively with Online Apps these very same Reports can be expected to load almost instantaneously in comparison.
Log In Sync Times

Offline | If your App(s) in question are likely to total a large number of Records, in the tens of thousands for example, then the time it takes to initially log in and Sync will be greater in comparison to if you ran those Apps Online. This is due to the fact that all present data (Records) at the point of Log In are downloaded to your browser cache.
Online | Being in constant communication with the server mitigates the need to download Records to your browser cache and allows for a faster Log In if you run the App(s) that contain large volumes of Records Online.
LookUp Fields Quick Search

Offline 🟢 | With Offline Apps, LookUp Fields have a Type Header. This means that much like with search engines, when you start typing into the LookUp the closet predicted auto-filled options begin to appear, aiding with quick entry.
Online 🔴 | This feature is not supported with Online Apps.
Table Report Summary Expressions

Offline 🟢 | Typically with numerical Fields, when using an Offline App you can choose to display summary expressions at the top of columns in Table Reports. This can be great for financials giving the option to display a; Sum of that column values, the Average, Minimum or Maximum.
Online 🔴 | This feature is not supported with Online Apps.
Matrix & Network Chart Background Colours

Offline 🟢 | Have the ability to configure a Background colour, usually from a Multi-State Field for Matrix and Network Chart Reports. This can add an additional visual element and aid in the quicker identification of elements that should be prioritised, perhaps a Risk or Project with a Red status for example.
Online 🔴 | This feature is not supported with Online Apps.
Image Field
Offline 🟠 | When offline the first 1000 images are now synced to your device and available when you loose internet
Online 🟢 | Images are always available